Exclusive Interview
PD: Tutor met student in parking lots
Posted:
Updated:
By Joseph Wenzel IV, News Editor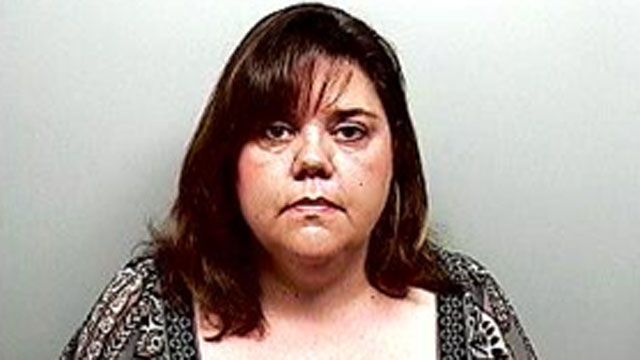 The following photo of Amy Belliveau was provided by the Vernon Police Department.
NEWINGTON, CT (WFSB) -
Court documents were released Tuesday in the case of Newington tutor, who is accused of having a sexual relationship with a 20-year-old special needs student.
On June 13, police received a complaint that a tutor, who was identified as 43-year-old Amy Belliveau, was having "an inappropriate sexual relationship" with a student from the Newington Transition Academy.

Police said the relationship occurred between April and June. The 19-page arrest warrant shows that the two often met in a local shopping center parking lot for sex.
Thomasina Maldonado said she often saw a green Buick outside her home in Newington, but was surprised to learn that it was Belliveau's. Eyewitness News found that same car parked outside Belliveau's home in New Britain.
"As a parent of a special needs child, it breaks my heart," Maldonado said.
The student's aunt suspected her nephew may have been having an inappropriate relationship with his tutor and called police, the arrest warrant states.
When police questioned the student, he told investigators he would ride his bike to meet his tutor at the Walmart parking lot in Newington and then get in her Buick.

According to the arrest warrant, the student told police "it got wild and they got in the back seat." He added that "he felt awkward at first because she was his teacher" and he admitted "he had sexual intercourse with Belliveau eight times in her vehicle," the warrant stated.
Belliveau worked for a year at Newington Transition Academy, which is specifically designed to help 18 to 21-year-old disabled students, learn life skills, like doing laundry, cooking and taking the bus. The academy, which is located in the town hall, has 18 students with different levels of disabilities.
"I am very protective over these kids," said Newington Superintendent of Schools Dr. William C Collins. "We investigated quickly and once we learned there was some level of truth, we suspended her and then terminated her shortly thereafter."
Maldonado said she knows the student and feels it was wrong for someone he trusted to take advantage of him.
"She was his teacher, his mentor, but a tutor (should) not be someone who should have any relation outside school with him," Maldonado said.
Belliveau was charged with eight counts of second-degree sexual assault. Belliveau, who was released on a $10,000 bond, is due back in court on Oct. 9.
Copyright 2013 WFSB (Meredith Corporation). All rights reserved.