Navy Yard shooting suspect arrested in DeKalb County in 2008
Posted:
Updated: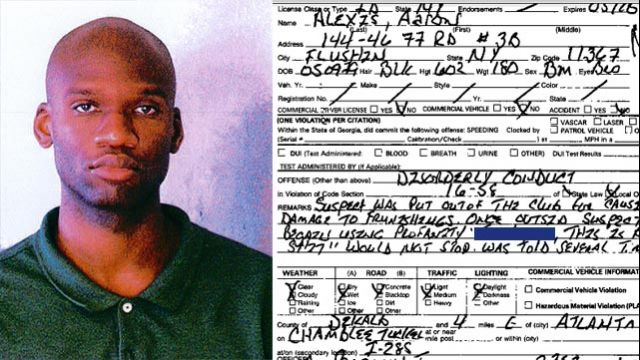 DEKALB COUNTY, GA (CBS46) -
The man named as the shooter in Monday's mass killing at the Navy Yard in Washington, DC, was also arrested in DeKalb County.
In 2008, Aaron Alexis was arrested on a disorderly conduct charge. Alexis spent two nights in jail in August.
"I would like to know why he was here in DeKalb County and who he was associating himself with that at that time, DeKalb County Police Chief Cedric Alexander said.
Alexander would like to know what brought Alexis to DeKalb County in 2008. The police citation shows Alexis was thrown out of a club near I-285 and Chamblee Tucker for causing damage inside. Once outside the report states, Alexis began to swear and would not stop. An off-duty police officer working another job made the arrest.
"Mr. Alexis was operating outside the law and he violated a county ordinance and subsequently ended up getting himself arrested and the police officer did what he was trained to do," Alexander said.
That's the last DeKalb County heard from Alexis until Monday, but he was no stranger to law enforcement.
"He's had other bouts with the law across the country from here to Fort Worth to Washington state, and certainly bring to us some, give some indication that something else may have been going on with him," Alexander said.
Alexander points to this latest mass shooting and said given Alexis' criminal history, he feels it's the right time to once again raise the issue of mental health and gun control.
"I think if there are early indicators of any individual that may have had some mental health history in a threatening kind of way, I think we need to have a conversation around that," Alexander said.
Alexander said if any law enforcement agency asks for their assistance they will work with them. So far, no requests have been made.
Copyright 2013 WGCL-TV (Meredith Corporation). All rights reserved.