High school student shot in New Haven
Posted:
Updated:
By Joseph Wenzel IV, News Editor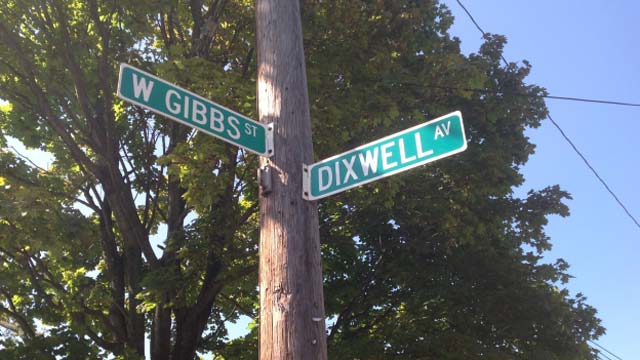 NEW HAVEN, CT (WFSB) -
A 17-year-old Hillhouse High School student was shot Tuesday morning, just over a half-mile from the school the teenager attends.
Police said around 8:30 a.m. they were called to the area of Dixwell Avenue and West Gibbs Street after getting reports of a young man being shot.

Officers arrived at the scene and found the teen, who was shot in the hip. Emergency crews rushed him to Yale-New Haven Hospital.
Detectives at the scene said the teen was shot during an attempted robbery when he tried to fight off the suspects. Sources told Eyewitness News the boy was heading to school, but police aren't confirming that since the shooting happened an hour after classes started.
The unidentified victim remains in guarded, but stable condition.
"I am deeply saddened and troubled that an act of gun violence has touched one of our students, and therefore our school community," said New Haven Superintendent of Schools Garth Harries in a statement Tuesday. "As a school system and a city, we owe it to every one of our students to support and engage them in a way that sets them on a positive path and prevents tragic outcomes."
Harries said he visited Yale-New Haven Hospital and talked to the teenager's mother.
"We have mobilized to support the family during his recovery and we will continue working with the community to address the roots of gun violence and to seek a shift in culture that benefits students and families and strengthens our city," Harries said.
The suspects were described as follows:
Suspect One: Light complexioned black male thought to be between 17 and 19 years old. He has a thin build, is clean shaven and has his hair in cornrows or braids. He wore black pants and a black and white plaid jacket.
Suspect Two: Dark complexioned black male thought to be between 17 and 19 years old. He has a medium build and is clean shaven. He wore all black clothing including a hooded sweatshirt. He was armed with a black handgun.
Students told Eyewitness News a school announcement was made, but they weren't told much about what happened.
Parents told Eyewitness News they were concerned about the shooting.

"I feel outraged because when I send my daughter to school I don't expect her to see any street crime or be in the middle of any street crime and I expect her to be safe," said a parent, who wished not to be identified.

The incident remains under investigation. No arrests have been made at this time.
Anyone with information is asked to call the New Haven Police Department's Major Crimes Unit at 203-946-6304, or the New Haven Police Tips Line at 203-946-2875. All calls will remain anonymous.
Copyright 2013 WFSB (Meredith Corporation). All rights reserved.