Nearly 30 displaced after Bridgeport fire
Posted:
Updated: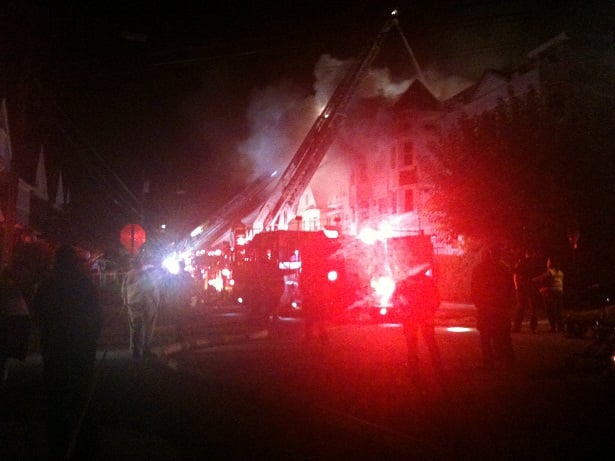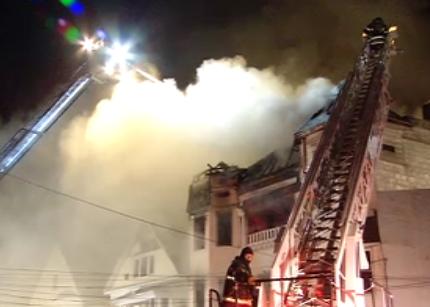 BRIDGEPORT, CT (WFSB) -
Dozens have been displaced after a fire in Bridgeport early Tuesday morning, and cooking may be to blame.
Brooks Street remains closed after the fire broke out inside a six-family home and quickly spread to other homes next to it.
When fire crews arrived, thick smoke blanketed the area and could even be seen from Route 8.
For hours crews worked to extinguish the stubborn fire that quickly spread to the other homes because of the intensity of the fire.
Betsy Ortiz said her niece was cooking in her first-floor apartment when the flames flared up.
"She was trying to put out the fire, she got burned on her fingers and I'm just happy she's alive," she said.
Overcome with smoke and with serious second-degree burns to her hands, a deputy chief said an off-duty firefighter pulled the woman from the burning home as flames started to surround her.
"She had some burns on her hands, a few on her face and she was in shock," Firefighter Richard Minfield said. "[When I was] trying to get her attention to come with me, she didn't move. I just followed my instincts, things we do on a daily basis, grabbed her, threw her over my shoulder and ran across the street."
Bridgeport Mayor Bill Finch praised the firefighter's actions.
"This was a heroic effort by our firefighters during very difficult conditions," Finch said.
Everyone was able to get out of the home alive thanks to smoke detectors, officials said.
Both the local and state fire marshal's offices continue to investigate.
As for the roughly 30 people that were displaced as a result of the fire, the Connecticut chapter of the American Red Cross is assisting them with food and shelter.
Copyright 2013 WFSB (Meredith Corporation). All rights reserved.
Nearly 30 displaced after Bridgeport fire

More>>