Mother turns in son after 85-year-old military veteran robbed twice
Posted:
Updated:
By Betsy Webster, News Reporter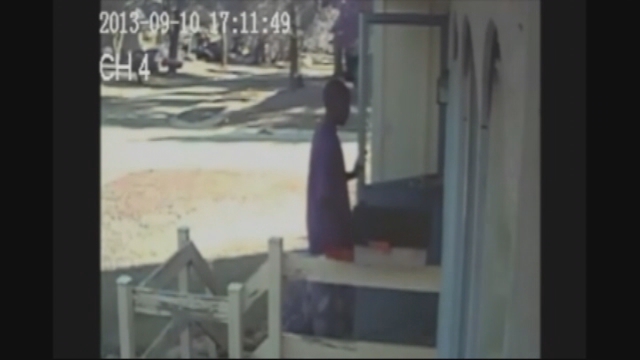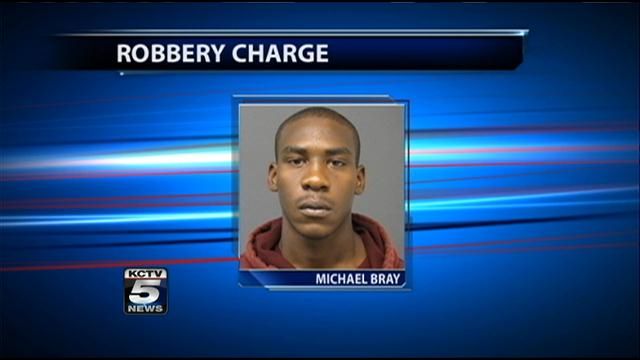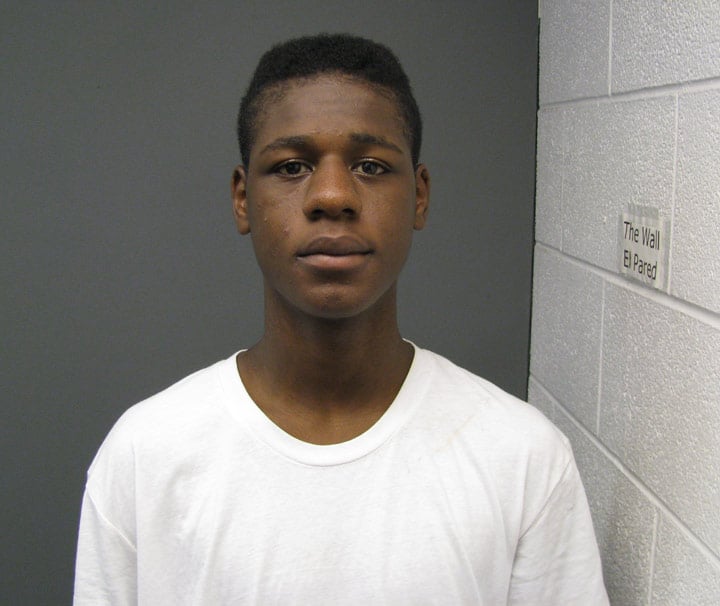 Christian Melson, second adult charged in robbery of elderly vet
GRANDVIEW, MO (KCTV) -
A Kansas City mother saw her son on surveillance video robbing an 85-year-old military veteran, and she turned him in at a Kansas City police station, authorities said Monday.
The surveillance video of the veteran being robbed twice upset many in the Kansas City area. The disabled man was badly beaten the first time, and two days later a group of nine teens and young men came to his home to rob him.
According to court documents, the man feared for his life and didn't resist the second time. His home surveillance video showed that Michael Bray, 18, stood at the door, pulled a gun from his pocket and pointed it at the elderly man, according to court documents.
The others ran into the home and stole a rifle, handgun, thousands of rounds of ammunition and a smartphone.
Bray was charged Monday with first-degree robbery, first-degree burglary and two counts of armed criminal action.
Bray's mother took him on Friday to the Kansas City Police Department's Center Patrol Station. She told officers that she recognized her son from news footage and had confronted him about it. She said he admitted his involvement, according to court documents.
According to court documents, Bray confessed to the crime after he asked for a plea deal in exchange for him waiving his Miranda rights. He allegedly gave the handgun to someone else after the robbery to avoid getting caught.
Bray has no felony convictions.
In addition to Bray, a 14-year-old was charged in juvenile court last week. Tuesday, police said Christian Melson, a second adult, was charged in the robbery and, besides the 14-year-old, two other juveniles have been charged. They are 15 and 16 years old. Grandview police are continuing to find others in connection with the crimes.
According to a news release from the Grandview Police Department issued Monday, the public has helped identify the suspects after the surveillance video was repeatedly aired by local media outlets including KCTV5. Kansas City police have also assisted Grandview police in identifying suspects.
Grandview police are working to make additional arrests.
Bray's family declined to speak Monday night to KCTV5 reporter Betsy Webster.
The mother's actions are drawing praise. Shawn Smith lives two doors down from the elderly man and applauded Bray's mother.
"I think that's great. Parents by all means should not uphold their children when they know they are wrong," he said. "I know it's a tough decision to make. You're forced with protecting your child or loving your child and doing what's right. But at the end of the day, you have to do what's right, especially when they violate someone else's sense of privacy and security."
He said he hopes the parents of others involved in the heinous crimes "will do what's right and turn their children in." He said the parents should think what if their grandfather were robbed and that they would want justice and should follow the example of Bray's mother.
"Hats off to her. She is a wonderful lady," he said. "Great job. I wish we had more parents like that."
Like many, Smith was rocked by how young the suspects are.
"The one thing that stuck out to me [while] looking at those pictures is that those children are very young," he said. "That was very disturbing."
Copyright 2013 KCTV (Meredith Corp.) All rights reserved.