UPDATE
Chandler girl, 17, helps police nab home burglar
Posted:
Updated: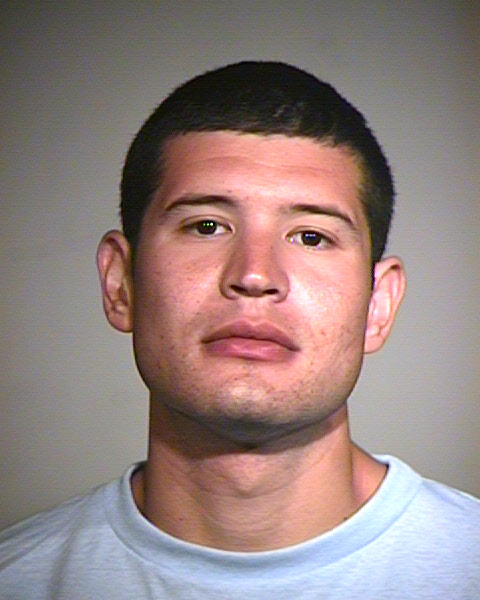 Gabriel Lamb
CHANDLER, AZ (CBS5) -
What started as a home burglary in Chandler ended with a horrific car crash in Mesa.
The suspect was trying to get away from police but authorities say a 17-year-old girl who came home during a break-in helped police catch the suspect.
The Chandler Police Department said the teen found the suspect burglarizing the home in the 1300 block of South Central Drive about 12:30 p.m. Monday.
She called 911 and gave them a description of the suspect, later identified as Gabriel Lamb, and the vehicle's license plate number.
Witnesses said a gold-colored sedan sped out of the neighborhood heading north.
A Chandler officer found the vehicle at the Mesa and Chandler border and tried to pull Lamb, 25, over about 1 p.m. on Dobson Road and Pampa in Mesa. Lamb sped off and blazed through several stop signs and the officer stopped chasing after him, according to Chandler police.
"The suspect is driving his own vehicle, with his own license plates on there. I mean we knew who he was. We were going to be able to find him. So, that's why I said there was no reason for us to give chase. There was no reason for him to be driving like this," Sgt. Joe Favazzo said.
Minutes later, Lamb caused a three-car wreck on Alma School Road at Pecos Avenue in Mesa, according to police.
Chandler police said one of the victims was treated on scene and two people were taken to the hospital with injuries and later released. A fourth victim is still in the hospital and is undergoing surgery but is expected to make a full recovery.
Lamb tried to get away again, but an off-duty Mesa detective who happened to be in the area caught him.
"Once we got on scene, we had detectives come out and look through the vehicle. They were able to recover some of the stolen - I believe all of the stolen property from the burglary in Chandler," Favazzo said.
Favazzo said the suspect stole electronics and jewelry.
Lamb was taken to the hospital for observation and should be released Tuesday, police said. Once he's released from the hospital, he will be booked into jail on burglary and aggravated assault charges.
Last year, Lamb served three months in jail for a burglary in Pinal County.
Copyright 2013 CBS 5 (KPHO Broadcasting Corporation). All rights reserved.
UPDATE

Chandler girl, 17, helps police nab home burglar

More>>

SLIDESHOW: Butler's home


More >