Hartford Police Department cuts cause safety concerns
Posted:
Updated:
By Joseph Wenzel IV, News Editor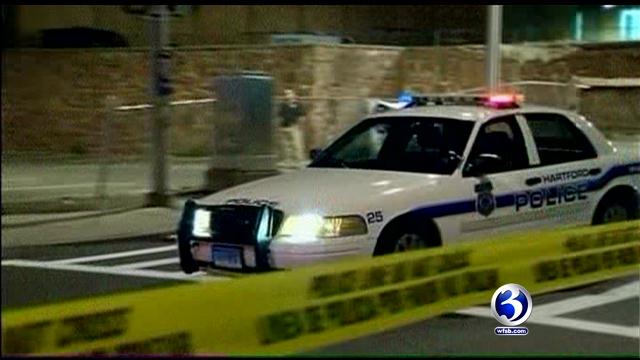 HARTFORD, CT (WFSB) -
Some residents and officials said they are worried that cuts to the police department are affecting safety in Hartford.
Questions are being a raised Monday night after a wave of violence including a stabbing on Franklin Avenue and a shooting on Edgewood Street this weekend.
City council president, Shawn Wooden, said he called this meeting after the first fatal shooting at Up or On the Rocks. Then a few weeks later, another man was shot dead and killed there over a spilled drink.
An officer circled an Edgewood Street home Sunday morning after a man was shot in his leg and managed to make it to the hospital. A few hours later, Franklin Avenue became a crime scene after a man was stabbed in the face and arm.
Last year the city had 23 homicides, 14 of those were solved. In this year, with more than two months left to go, there have been 20 homicides and 12 of those have been solved.
"It's not a matter of how many cops that they have, it's where are they delegating them? There's a lot more police doing things that are really unnecessary," said Steven Parker, who is a resident of the South End of Hartford. "It doesn't take three cops to watch construction on the road, as opposed to a neighborhood like this where there's a lot of violence going on."
Wooden told Eyewitness News Monday night's meeting with the Hartford Police Department was not about finger pointing.
Wooden said he wants to fix the problem of crime in the Capital City. There's been some talks that the department has not had enough funding to tackle the ongoing violence.
Mayor Pedro Segarra proposed about a $3 million increase. The council approved less than half.
"We're open to everything, but with that said, they received close to $2 million more in this current year's budget than they had last year," Wooden said. "Everywhere else in city government just about received cuts and so the police department is well funded."
We have more on the meeting on Eyewitness News at 11 p.m.

Copyright 2013 WFSB (Meredith Corporation). All rights reserved.