New law in effect to keep schoolchildren safe on roads
Posted:
Updated: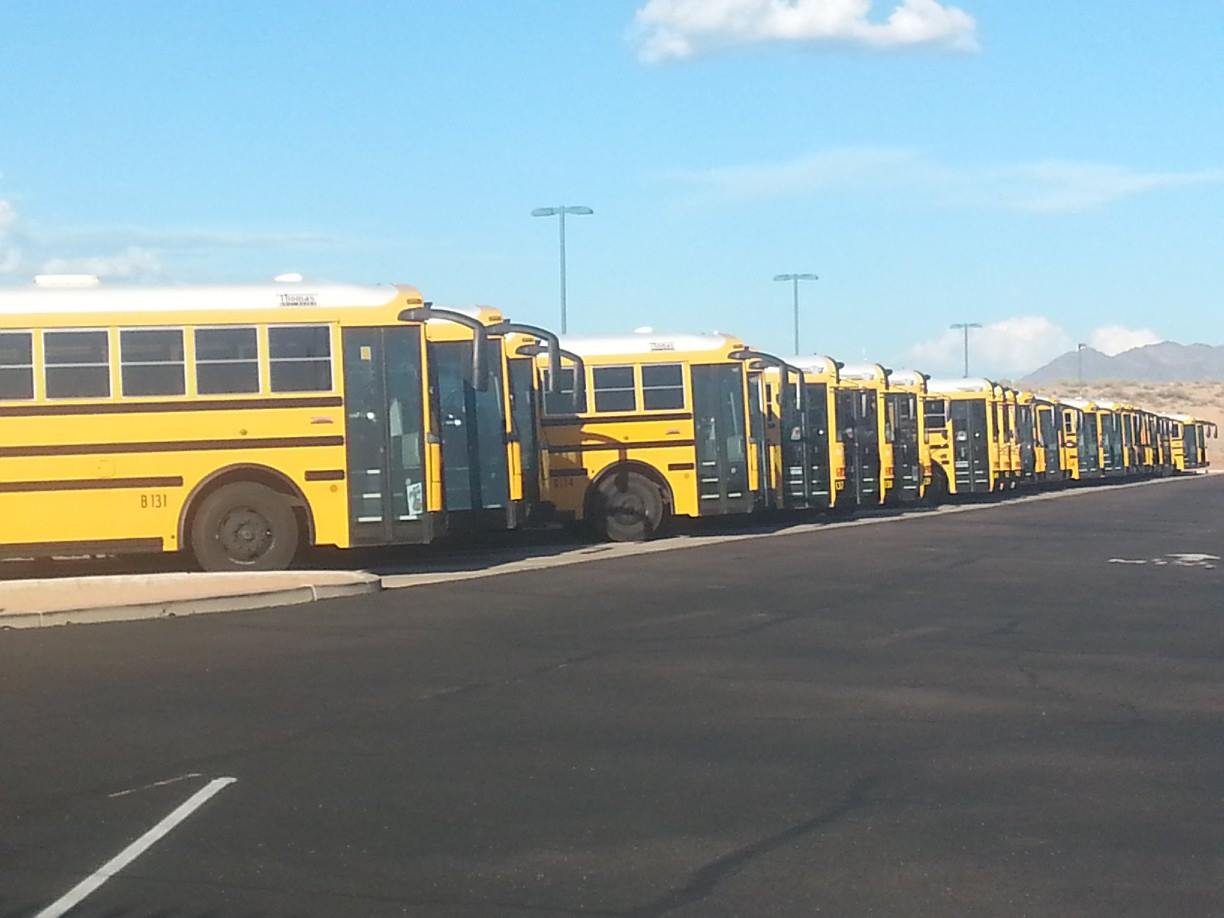 (CBS 5 News)
PHOENIX (CBS5) -
School bus drivers across the state had the weekend to get used to a new law that requires them to turn on warning lights and stop signs every time they load and unload children.
The new law went into effect on Friday.
Before, bus drivers were not required to turn on warning lights or stop arms on private roads.
"It was a loophole that needed to be closed," Valley Attorney Marc Lamber said.
Lamber says it needed to be addressed because in October of 2008, a girl was struck in Safford after getting off the school bus.
"As they got off the school bus, the stop arm didn't come out and the flashing lights didn't go on," Lamber said.
Elisabeth Bates later died at the age of 8.
Her family became determined to take their tragedy and promote change in the law.
Earlier this year, what they call Elisabeth's law passed through the Arizona House of Representatives without opposition, requiring school bus drivers to use the warning lights and stop signs every time they load and unload children.
In April, the bill arrived on Gov. Jan Brewer's desk, next to a picture of Elisabeth Bates. Brewer signed the bill into law on April 10, 2013, set to take effect in September.
Elisabeth's family gave CBS 5 a statement Sunday evening:
"We wanted this corrected because no other family should go through what we've gone through," Elisabeth's grandfather, Butch Bates, said. "We needed to make the roads safer for drivers, families and other children."
According to Lamber, the Bates family was able to achieve a change in the law through fortitude and strength.
"What they did was amazing," Lamber said.
He said they helped close a loophole and created a law the Bates family hopes will save lives.
For more on this story and other stories around Arizona, follow Shawn Kline on Facebook and Twitter.
Copyright 2013 CBS 5 (KPHO Broadcasting Corporation). All rights reserved.