UPDATE
Company says E. coli-contaminated water in Buckeye safe again
Posted:
Updated: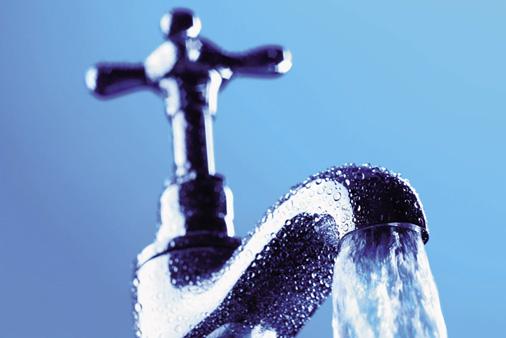 BUCKEYE, AZ (CBS5) -
People who live in some areas of Buckeye have been given the "all-clear" to use their tap water again following a warning the water was contaminated with E. coli.
The first automated calls, notifying Valencia Water Company customers, went out late Friday afternoon.
Some customers told CBS 5 News they didn't find out until as late as 7 p.m.
Several water companies service the city of Buckeye, but this contamination alert only affected Valencia Water customers.
According to a notice posted on the website for Global Water, Valencia's parent company, they found E. coli in both a well source and its distribution system. They made the discovery during routine testing.
Walker said two samples tested positive for E. coli on Friday afternoon, so they flushed the distribution system with chlorine.
The company ran 12 more tests and identified one well where E. coli came from so they took it out of the distribution system, according to Walker, and customers were advised on Saturday that the water was safe.
About 5,800 customers were affected, according to Global Water spokesman Paul Walker.
Customers were advised to boil water for at least a minute, to kill the bacteria, before they drink it - or drink bottled water instead.
E. coli is a serious health risk that can cause a variety of gastrointestinal issues.
"I was immediately panicked because I have two kids that have health issues and I have one that has autism," said Valencia Water customer Rebecca Rovenstine. "He doesn't drink any bottled water. We keep a gallon of water in the fridge, from the tap, that's cold and it just made me panic. I didn't know what to do. But, they don't have any symptoms yet - which is good."
News of the water contamination forced several restaurants that are Valencia customers, to close their doors Friday. In fact, that's how some residents found out about the problem - from notices on the restaurants' doors.
"Very maddening, frustrating that they're calling some people and not others," said Valencia Water customer Daniel Rovenstine. "People could be getting sick."
At this time, the company said it doesn't know how E. coli entered its water system.
Stay with cbs5az.com and CBS 5 News for updates on this developing story.
Copyright 2013 CBS 5 (KPHO Broadcasting Corporation). All rights reserved.