Judge OK's Phoenix church steeple cell phone towers
Posted:
Updated: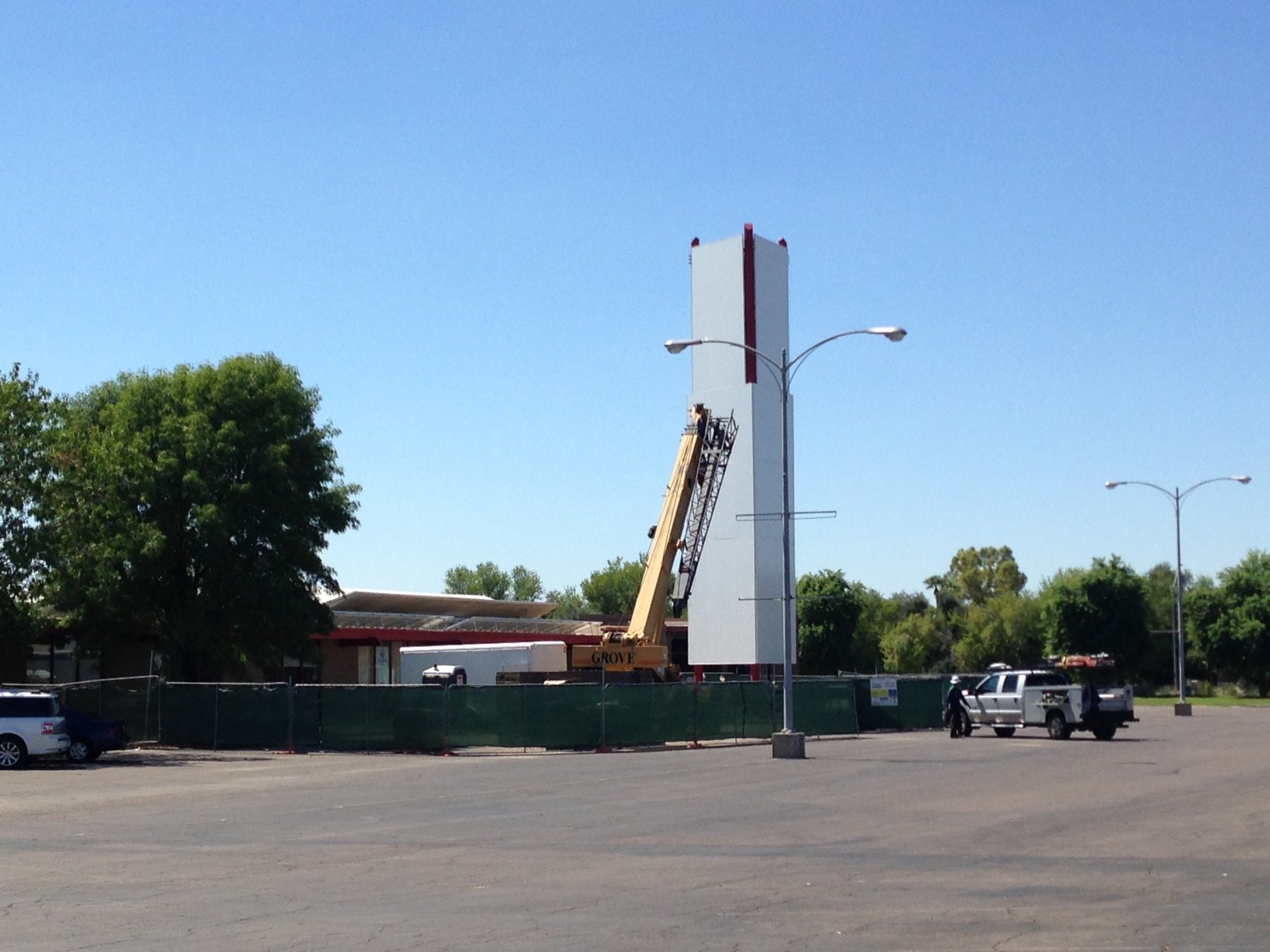 Cell phone tower being built at Crossroads Church near Central and Northern.
PHOENIX (CBS5) -
Palm trees, flag poles, and church steeples - cell phone towers are disguised in many ways.
Some call them eyesores, especially ones that are hidden by church steeples.
There may be more of them going up in Phoenix. A cell phone company took the city to court after it told them they couldn't build a steeple cell phone tower at Church of the Valley, near 41st Street and Shea.
A federal judge recently ruled if a church wants to do that, they can - something that will benefit churches that have been facing opposition for a while.
Crossroads Church, near Central and Northern, and some of the neighbors have been at odds for years.
"There are several churches in our neighborhood that our neighborhood organization has an excellent relationship with. Unfortunately, I don't believe that's the case at this particular church," North Central Phoenix Homeowner's Association President Mary Crozier said.
The church plans to allow a 60-foot tall cell phone tower disguised as a steeple. Construction is already starting.
Crozier said it's an eyesore for the up-scale community which can be seen from the tops of nearby houses.
"Unfortunately, it doesn't serve any religious purpose other than to line the pockets of the lease holder," Crozier said.
But a U.S. district judge recently ruled the city of Phoenix has no say when it comes to the construction of church steeples or what's inside them.
"The city does not regulate the number and type of steeples, if they wanted to come in and put in a wireless facility inside of those steeples, the city couldn't regulate those," said Planning and Development Department Acting Director Alan Stephenson.
Someone associated with the church told CBS 5 News the church gets a check from the cell company for the towers, which Crozier calls bad business.
"If they aren't able to attract people to their church they need to reduce their expenses just like all of us," said Crozier.
As for whether there will be more churches that build steeple cell towers to bring in revenue, officials say that's not likely.
"I haven't heard anything about them having any more," said Stephenson.
He said the city's legal department is still going over the ruling so they're not sure if they'll appeal or try to change zoning ordinances.
Copyright 2013 CBS 5 (KPHO Broadcasting Corporation). All rights reserved.