Police: Man upset over veteran being attacked forces school lockdown
Posted:
Updated: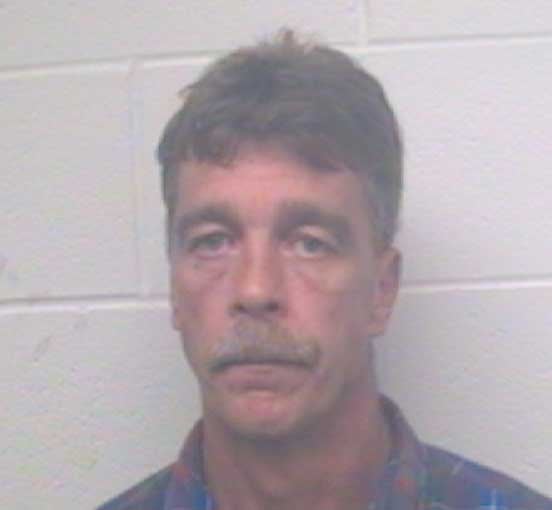 GRANDVIEW, MO (KCTV) -
A lockdown for all the campuses in the Grandview School District was lifted after a 55-year-old Grandview man was arrested, authorities said Friday morning.
Mark. A. Esterley threatened to shoot schoolchildren after seeing news reports about an elderly veteran being beaten up twice by what appeared to be teens, according to court records. A .22-caliber rifle was taken from his home.

Esterley was charged with making a terroristic threat. This is a felony.

The lockdown was issued after a telephone threat was placed to the Grandview Police Department's records department shortly after 8 a.m. Friday.
The man "made threats to shoot students at a school. The man did not identify any specific students or school," according to a news release from the Grandview Police Department.
He allegedly told the records department employee that "you better have more police at the schools."
Officers advised a lockdown as a precaution, and extra officers were stationed at schools.

The lockdown was lifted by 11:15 a.m. after Esterley was arrested. The school district spokesman emphasized that classes had continued normally.

A school district said the lockdown was put in place at the request of the Grandview Police Department, citing a "community incident."
In a text to parents, the district said, "we are on perimeter lockdown because of a community situation. The school day is progressing as normal. Please know the safety and security of your students is our primary concern and we'll provide more information when it becomes available."
When officers went to question Esterley, he immediately confessed, according to court records.
"I made the phone call. I know I shouldn't have but I did it," police quoted Esterley as saying. "Easterly also uttered, 'What those kids did to that vet was wrong and they need to be caught."
A 14-year-old boy was charged in juvenile court with a Sunday attack on the 85-year-old man. In Tuesday's attack, nine people rushed into his home. Both attacks were recorded on surveillance video, which the police released to the media in hopes of catching the attackers.
Esterley was taken to the police station, where he allegedly told detectives that he called the police department after seeing a news report Friday morning about the attacks. He admitted to using "the N-word," but said he doesn't normally use that type of language, according to court records.

"Esterley said he was very upset about the suspects treating an old war vet the way they did and went off on a rant," according to court reports. "Esterley said he did not remember saying he was going to shoot anyone at the school, however, he also said that he was very upset and it was possible that he told the receptionist that. Esterley said he had no intentions of actually going through with what he said and he just wanted the police department to catch the suspects."
Easterly said he had the rifle for home protection. He has no felony convictions.

This is the second time this week that a district was placed on lockdown because of a perceived threat. Shawnee Mission schools were locked down earlier this week due to a vague threat.

Several parents with children in the Grandview School District contacted KCTV5 about their fears after they received a text alert.

Copyright 2013 KCTV (Meredith Corp.) All rights reserved.