UPDATE
Witness' refusal to testify jeopardizes Milke retrial
Posted:
Updated: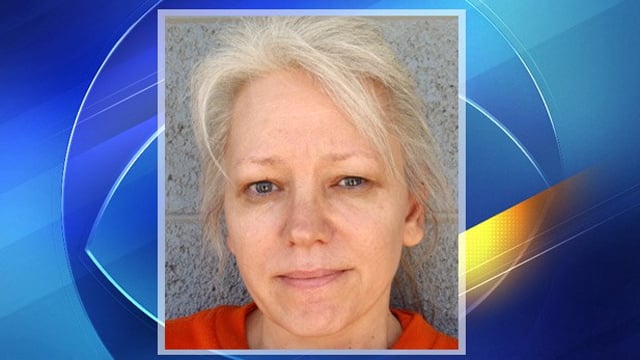 Debra Milke (Source: CBS 5 News)
County attorney Bill Montgomery came out swinging on Friday, claiming his key witness in the Debra Milke murder retrial may not testify because of intimidation.
Milke's attorneys told CBS 5 News that Montgomery's statements Friday were "ridiculous."
Montgomery took shots at a court of appeals and Milke's defense attorneys on Friday, claiming they have been intimidating his key witness.
The witness is former police Detective Armondo Saldate whose testimony was challenged due to an alleged history of misconduct, including lying in court.
Montgomery is sticking up for Saldate. He says the eight cases used to discredit Saldate were mischaracterized. Montgomery said Saldate never lied and his testimony against Milke is indeed credible.
"Efforts by the defense to insinuate criminal conduct by the state's witness are perverse efforts to intimidate the witness and try to keep him from testifying," Montgomery said.
Milke's attorneys said the court of appeals decision is final and Montgomery's attempts to discredit it are baseless.
Milke was released last week while prosecutors prepare to put her on trial again for the 1989 killing of her 4-year-old son.
The Ninth Circuit Court of Appeals overturned her conviction in March, noting prosecutors didn't disclose information that cast doubt on the credibility of lead detective Saldate.
The judge in Milke's retrial told Saldate's attorney that his client needed to show up at the hearing and tell the court in person that he refuses to testify.
Milke's alleged confession to Saldate was the key piece of evidence in her conviction and the basis for her death sentence being overturned.
Milke denied ever making the confession which Saldate did not record and no one witnessed. Information later came out that Saldate had a tainted past for lying under oath. Without Saldate's testimony, the prosecution's case is in question.
Saldate's attorney told a judge Thursday his client planned to assert his Fifth Amendment right against self-incrimination. The judge said without his testimony, the purported confession can't be used.
Copyright 2013 CBS 5 (KPHO Broadcasting Corporation). All rights reserved. The Associated Press contributed to this report.