Police, MCSO to crash the party on underage drinking
Posted:
Updated: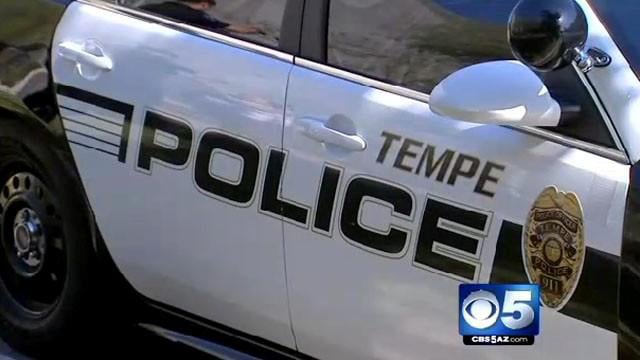 TEMPE, AZ (CBS5) -
Police cracking down on alcohol-related crimes will have help from the Maricopa County Sheriff's Office this weekend, continuing Tempe's "Safe & Sober" campaign.
So far, police have made over 1,300 arrests since Arizona State University began its fall semester in August, but officials say this school year seems to be particularly violent.
"It's gone out of control this year," Assistant Tempe Fire Chief John Valenzuela said.
Valenzuela says his crews had beer bottles and cans thrown at them while on a non-emergency call at a Tempe high-rise. Among other issues, firefighters are responding to false calls, alcohol-related issues and illegal usage of fire extinguishers.
"This all circles right back to alcohol and the irresponsible underage drinkers who, once they get under the influence of alcohol, do some very, very bad things," Valenzuela said.
Tempe police and the Maricopa County Sheriff's Office will have a command post set up throughout the weekend at the corner of University and Dorsey. Tempe Police Chief Tom Ryff hopes the presence will ease violent behavior as the joint effort targets DUIs, underage drinking, loud parties and violent crimes.
Sheriff Joe Arpaio tweeted earlier this week, "Expect a major crime suppression op this weekend."
Despite the announcement of additional patrols, some students say the extra patrols are an "overreaction."
"It's a little ridiculous, it's a little out of hand," one Arizona State student said. "They're definitely going overboard I think."
For more on this story and other stories around Arizona from this author, follow Shawn Kline on Facebook and Twitter.
Copyright 2013 CBS 5 (KPHO Broadcasting Corporation). All rights reserved.