UPDATE
Federico's to offer free food, donate to charity after E. coli outbreak
Posted:
Updated: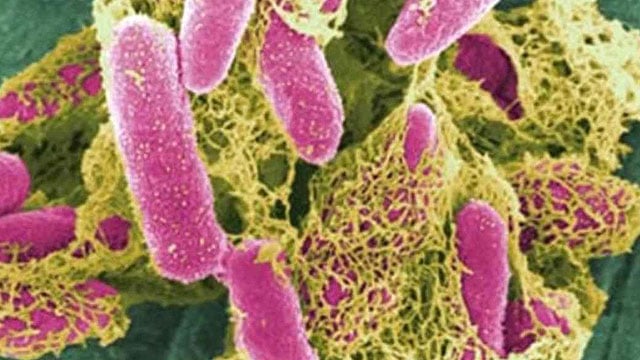 Health officials said the illness appears to be caused by a class of bacteria that produces a toxin, which can cause severe illness, especially in children, and can lead to kidney failure and even death. (Source: CBS 5 News)
PHOENIX (CBS5) -
Owners of a Mexican food restaurant in Litchfield Park where E. coli bacteria sickened more than 50 people said they have taken extensive steps to sanitize their restaurants and will offer free food for a day and donate some of their gross sales to charity.
A news conference at Federico's Mexican Food Restaurant at 13132 W. Camelback Rd. on Tuesday morning highlighted the efforts of the company to enhance its cleaning protocols by working with Linda Cobb of Phoenix, known as the Queen of Clean, and the county.
The company also announced a "Come Back on Us" promotion where free food will be offered Sept. 16 (Mexican Independence Day) at the Litchfield Park restaurant, and that 20 percent of the company's gross sales Sept. 30 will be donated to the Arizona chapter of the National Kidney Foundation.
The company said the source of the E. coli outbreak had yet to be identified, but owner Isidro Araiza said the restaurant continues to work with the Maricopa County Health Department and has complied with all requests.
Cobb said she recommended some improved cleaning procedures for the restaurant to ensure food safety, and the company said procedures have been instituted at its 20 Valley restaurants and that all would be re-sanitized by hygienic specialists.
The restaurant closed Aug. 1 after the county health department identified the E. coli outbreak. It reopened Aug. 5 with the county's approval.
The county's last inspection of the Litchfield Park restaurant was Sept. 5 and it was cited for one priority violation and a resulting B score. Salsa verde containers were stored on the front service counter at 67 degrees instead of the required 45 degrees or below, according to the county. The manager disposed of the salsa verde and agreed to store it at the proper temperature.
Maricopa County health officials say at least 52 people were sickened after eating at the restaurant July 23 and July 24.
According to the Centers for Disease Control and Prevention, Escherichia coli, or E. coli, are a large and diverse group of bacteria. Some kinds of E. coli can cause diarrhea, while others cause urinary tract infections, respiratory illness and pneumonia and other illnesses.
At least two complaints were filed in Maricopa County Superior Court after the outbreak.
Copyright 2013 CBS 5 (KPHO Broadcasting Corporation). All rights reserved.