ASU Todd Graham press conference quotes before facing Wisconsin
Posted:
Updated: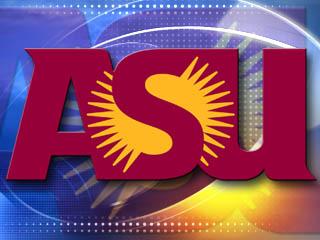 © cbs 5
PHOENIX (CBS5) -
On his reaction to the non-conference schedule:
"Its something that I have never really been concerned about. When I first got here, I was concerned if we were going to be ready to play that schedule and now we are going to find out. I think we have progressed ahead of schedule and I am excited to coach. I think I was more nervous last week because nine FCS teams won in the first week. Those are the ones who make you nervous as heck because it was kind of a no-win situation. I got into this because I am a competitor and I am excited. We are focused on Wisconsin. We get an opportunity to play the Big Ten Champion, then the Pac-12 Champion and then USC and Notre Dame, who played for the National Championship. We think that is a great opportunity for our program and great exposure for our program. We can take our program to the next level so I am excited personally."
On the challenge Wisconsin presents this week:
"There was a great sense of urgency throughout camp. We knew exactly what we were facing in Week Two. Obviously, as you guys can see, this is as good a running team and as good a big play team as we are going to play. People sometimes don't correlate that with Wisconsin. They were fourth in the country last year in 40-plus-yard plays. That is a lot of big plays. We will find out exactly where we are at when it comes to run defense."
On the offensive game plan:
"The key for us on offense is taking care of the football. We must be able to establish the run and take what they give us. It really depends on what they do. All good teams do what they do. We got a quality receiving core, again it is only one week so they are no where near where they need to be. We have to get some guys healthy there. We have to get Cam (Cameron Smith) healthy. E.J. (Ellis Jefferson) has had a little bit of a strain so we are trying to get him going."
"Our philosophy offensively is to focus on us, focus on taking care of the football and take what they give us."
On the strides from Year One to Year Two:
"I think the strides we have made are in maturing as a football team. Watching how they do practices, watching how they do everything they do. Every rep, every day, film study. Their film study is voluntary, but I see iPads everywhere. Obviously, the guys are looking at their corrections every night. Looking at opponent's film. That was not the case last year. It was a learning process. I like how they are working. I like their maturity. They are much more mature and calm on the sidelines during the game. I think we have made great strides as a team. I think we have done a great job with our guys by continuously working."
"We keep focusing on the little things and details on how we do things. Obviously, Taylor (Kelly) and (Alden) Darby were in there (in the film room). A lot of people were in there. I think that really shows a clear direction and a clear leadership. It is very clear who the guys are that impact other people. Chris Young and Carl (Bradford) are really maturing tremendously just in their work ethic, their focus, their concentration. It is a different feel from this group. It is not really one big thing, just the little things. How they approach learning, how they approach meetings, in the classroom. They are very eager to learn and ask questions. We have made more strides in our character development and our leadership development then from a scheme standpoint."
On any differences he sees in Wisconsin:
"I have watched everyone of their games last year throughout the spring and the summer. Their offensive coordinator comes from San Diego State, we studied him as well. They are very similar. I think he has done a great job. From what I can gather, they are very disciplined and you can tell they have a lot of unity about them. They play together as a unit and they are very physical. That is what Wisconsin football is all about. I think it is very similar even though they have different personnel at different positions. They have been pretty much perfect so far."
On Jaelen Strong's performance in the first game:
"I thought he had a really solid first game. Not even close to what he can be. I think that is kind of a process with that group. Even though we are excited, the reality is that they can get a whole lot better. I like Jaelen's attitude. He is very grateful. He is very gracious. Somewhere around the middle of the fourth quarter, he stopped me on the sideline and said 'Coach, I just want to thank you for bringing me here and giving me this opportunity.' I have got a lot of respect for the character and the work ethic he has. I think he is very confident in what he can do and he has learned a lot."
On guys that could earn more playing time based on their performance last week:
"I really think Salamo (Fiso) is probably the guy that catches my eye more than anybody else at linebacker. As soon as he matures and learns what he is doing and masters what he is doing, he is a very good player. He is going to be a great linebacker for us. I consider him a starter. We have got more depth at that linebacker position. Obviously, Chris (Young) is a dynamic player. Grandville is a guy where every time he gets in there he just impresses me. In the bowl game I was concerned when Brandon (Magee) got hurt, but he came in and played outstanding. He is a very physical person. He is very smart, he doesn't make mistakes. He is a guy who really cares about doing things the right. I consider him part of the rotation as well. Carlos Mendoza is a guy who had a good practice for the first time yesterday. He appeared to be somewhat healthy so I think you will see a lot more of him."
On what Sacramento State did to prevent sacks:
"From a sack standpoint, they just weren't going to put themselves in a position to get sacked. They were smart, they developed a three-step quick game getting the ball out. Carl (Bradford) played really solid and so did Will (Sutton). I like how unselfish those guys played. They both played very solid. I just don't think there were a whole lot of opportunities in the game for them to do a whole lot. They're going to make their plays and Carl (Bradford) is much improved from where he was last year. He has probably matured more than anyone on the defense."
On Wisconsin's kickers:
"They have used two different kickers and have missed a few field goals. Obviously, I think the most important thing in this game is special teams. Field position is going to be big. Making people have long fields to drive."
On Special Teams:
"Special teams is where the most improvement needs to occur. Our kickoff coverage I thought was outstanding. Alex (Garoutte) was a huge weapon. Field Position and turnover ratio are going to be huge in this game. I don't care what we do on offense or defense, we have got to be much improved on special teams. I have all the confidence in the world in Zane (Gonzalez) and I think we have the best there is in the country on kickoffs. Both of our punters have great ability. This game we are playing this week could come down to one punt or it could come down to field position. We have obviously spent a lot of time focusing on that."
On teams that run at Will Sutton:
"I think it is pretty hard to run at Will (Sutton) or away from him. It doesn't matter to me either way. We are going to do things to put him a position to make plays. He and our other three guys on the defensive line have gotten better. He has gotten better every single day. I think one guy that has really improved is Davon (Coleman). Davon is a guy that has been very active."
Copyright 2013 CBS 5 (Meredith Corporation). All rights reserved.