Wildcats Monday press conference transcript
Posted:
Updated: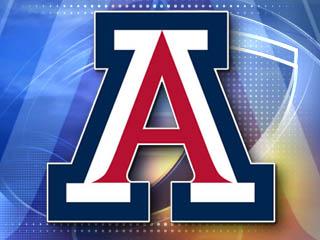 © cbs 5
PHOENIX (CBS5) -
University of Arizona Wildcat football head coach Rich Rodriguez and select players met with media members at a weekly press conference on Monday. Below is a brief transcript.
Head Coach Rich Rodriguez
Opening statement:
"The team had a pretty good practice last night. The guys are focused, and they've stayed focused since the beginning of camp. They will all see film throughout the week and understand the challenge that they've got this week. I've been really impressed with UTSA. Offensively, they scored 35 points against Oklahoma State, and Mississippi State only scored three points against Oklahoma State. UTSA has a good quarterback, great skill players, fast guys on the perimeter and good running backs. It's going to be a challenge, and our guys will see that on film."
On running back Ka'Deem Carey's Performance:
"He played pretty well. He was our offensive player of the week. Granted, he always runs hard, runs hungry, and that's one of his great attributes. He made the right cuts, made the right reads, and he helped in protection. It felt good to have him back since Daniel Jenkins is a bit banged up. So, we have two starting tailbacks going forward and it's a pretty good situation to have now."
On the offensive line's performance:
"Their play was similar to last week. They were okay. We're not extremely high on them yet. Fundamentally, we can do a lot better job. Those guys are a very contentious group. It's not like we tell them that their footwork is wrong, and they look at us like we got three heads. They understand it, but fundamentally, our coaches have been working crazy to get them to do the right thing."
On improving in big pass plays:
"We missed a couple of those explosive plays. There were two or three big play opportunities that we didn't connect because of an overthrow or the route wasn't ran right. Those were the things that we were the most frustrated about as was B.J. (Denker) and the other guys. It's an execution thing, and we ran some of those same plays in last night's practice. We hit them in practice, which was good, but we have to keep working on them. We didn't throw much in the second half, but in the first half when we had those missed big-play opportunities, we didn't have good execution. Defenses, the last two teams that we've faced, had loaded the box up in what we call "Cover Zero", giving us one-on-one pass opportunities, so it's important to hit those."
On defense's performance:
"There's a better understanding defensively since it's our second year, and then, we have a little more depth, more guys are able to play than a year ago. It was disappointing to give up two big plays because we've done a good job, not just in the past two games, but in all of camp. We gave up two big plays on Saturday, but for the most part, our guys have understood the shell of our defense, regarding responsibility and where to go. This week's game will be the biggest challenge of the season so far."
On what separates B.J. Denker `from the other quarterbacks:
"His knowledge and understanding of what the coaches are doing. He is a good athlete, but it is his decision making that has helped him the most. The last three weeks, he has shown that he really understands the system, and the more we go forward, you want your players not to just understand what we're doing, but why we're doing it and the reasons behind that. B.J. has the best grasp of that, but the other quarterbacks will learn as we go forward."
On the concern of B.J. Denker running:
"That's part of the game. There are a lot of opinions on running your quarterback. The way I see it is that there are just as many hits on a quarterback sitting back in a pocket as one running. What you have to do is be a smart running quarterback. Don't take a big blow up shot from a linebacker or from a safety head on. There's a way to run and preserve yourself by still being effective as a runner."
Senior Defensive Lineman Tevin Hood
On the depth of the defensive line as opposed to last year:
"It's at least double I would say. Last year we would play three or four guys the whole game, this week we would play six or seven and then with the SWAT rotation, it has at least doubled our rotation. Having fresh bodies will make us more effective on the rush."
On feeling fresher later in the game:
"I feel the same the whole game, I'm always wired, but there is definitely less of a beating because we are able to rotate out more often. It's a good feeling."
On the defensive dominance this year compared to last year:
"It's nice. The last time I played on a defense this dominant was when I was in high school. It's nice to get back to that feeling. It keeps the fear in the offense and allows us to control the game from a defensive standpoint."
On UTSA offense:
"We watched the film. They run a different scheme, but I am confident in our defense. We come to play every week, and if we come to play again, we will shut them down."
On the biggest differences defensively:
"Depth, for one. Also I think we are more comfortable with the scheme. We are able to blitz a little more than last year. We can also run some different line stunts that we weren't able to last year. The more we are able to move now allows us to disrupt the play a little more effectively."
On being undersized as a defensive unit:
"I've never had height, but I've always had heart. I really just think we play more ferociously than other people who might be bigger. I feel like I'm stronger than some of the big guys we play against. We are more relentless and that allows us to make up for being undersized."
Senior Kicker Jake Smith
On being named Pac-12 Special Teams Player of the Week:
"It's pretty cool. It's not necessarily what you strive for. You want wins but with success come accolades. The win is much more important. I definitely like being named the team's special team's player of the week and the Pac-12 was just gravy on top."
On his tackle:
"If you want to call it a tackle, sure. I'd like to think that I am a little bit athletic and can at least slow a guy down for other guys to come tackle him. I just wasn't going to let go."
On having an active game:
"That was a lot of work. My leg was good and tired yesterday. I feel a lot better today. Definitely a lot of work but if we have that problem every week then I'll be happy."
On his first career field goal:
"I missed my first attempt which was a 51-yarder at Penn State my freshmen year (playing at Syracuse) and then I missed last week. That first one on Saturday was my first field goal."
On his journey to this point:
"It's definitely been a long road but I am very happy with where I am today. I know I am at the best school in the country. I couldn't be happier with where I am at and am definitely happy with how things have ended up. We still have some work to do but I am happy with where I am at right now."
Sophomore Receiver Johnny Jackson
On a particular area that the receivers can help B.J. Denker:
"We can help by just catching the ball when we get opportunities. He's doing a great job. I myself have been given opportunities and haven't got the job done. It just comes back to practicing hard this week and getting our timing down together. He's doing an excellent job though."
On other teams focusing on defending the Arizona running game:
"It definitely does happen with our rushing attack doing so well; teams are going to start catching on and loading up the box. We will really start to bring in our playbook and pretty soon you will start to see more passes."
On expectations of the season with Austin Hill being out:
"I have high expectations for myself as well as our whole receiving room. We feel like we can fill in for Austin (Hill); him being out is a big hit on us. I feel like it gives us a chance to step up and we are in a position to do that. As soon as we start to open up the playbook a little bit, we are going to do that."
On where in the passing game the offense needs to be most successful:
"Deep down the field and mid-range, as well. To really get people out of the box, you need a deep down-the-field threat, that and our mid-range game."
On Ka'Deem Carey's return:
"It was amazing. Ka'Deem is a great running back. Him being out the first game, we weren't really missing him because we had D.J. (Daniel Jenkins) but seeing him break that first one was amazing."
The Wildcats return to Tucson and Arizona Stadium, hosting the UTSA Roadrunners on Saturday for a 7:30 PDT kickoff. The game will be televised by Pac-12 Networks with Roxy Bernstein and Anthony Herron calling the action.
Tickets for the 2013 football season including in the north end zone and club level of the Lowell-Stevens Football Facility, are available and can be purchased by visiting the McKale Center Ticket Office, calling 520-621-CATS or by visiting ArizonaWildcats.com/footballtickets. Fans can also make appointments via the McKale Center Ticket Office to tour the seating areas during normal business hours.
For continued coverage of Arizona football, follow the team on Facebook at facebook.com/ArizonaFootball and on Twitter @ArizonaFBall.
Copyright 2013 CBS 5 (Meredith Corporation). All rights reserved.