Trio of Cats recognized by CFPA
Posted:
Updated: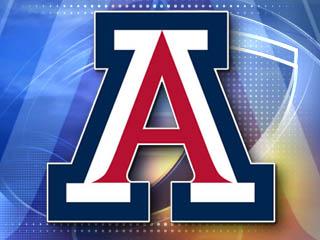 © cbs 5
PHOENIX (CBS5) -
A trio of Arizona football student-athletes have earned weekly nods from the College Football Performance Awards, it was announced on Monday. The Wildcats collected a 58-13 road win at UNLV on Saturday night to advance to 2-0 on the season. Head coach Rich Rodriguez won his 130th career game and his 10th at the helm of the Arizona program.
Junior Ka'Deem Carey was named Honorable Mention Running Back of the week, junior safety Tra'Mayne Bondurant was names Honorable Mention Defensive Back of the Week and senior Jake Fischer was named Honorable Mention Linebacker of the Week.
Carey took his first handoff of the season and raced 58 yards for a touchdown, picking up where he left off from an All-American sophomore season that saw him lead the nation in rushing in 2012. He secured his 11th career 100-yard game with nine carries for 110 yards all in the second quarter alone. He finished with a game-high 171 yards on 16 carries, including 10.7 yards per carry. His 58-yard touchdown burst was the second-longest scoring run in his career, and he followed it with a 12-yarder to push his career rushing touchdown tally to 31, second-most in program history.
In the second quarter, Fischer intercepted his first career pass and turned it into a 49-yard touchdown, also the first score of his career. While being credited with just one tackle, Fischer and the Wildcats' defense stymied the Rebels all night, holding the home squad to only 10 first downs and 282 yards of offense. The two-touchdown game for the Arizona defense was its first in a span of 202 contests dating to a 41-0 blasting of Illinois on Sept. 14, 1996 (three INT scores in that game). In all, the Wildcats' defense has scored three touchdowns in two games this season while allowing only two touchdowns to the opposition.
Bondurant collected his third interception of the season with a 52-yard pick-six in the second quarter. The score was Bondurant's second of the season (23-yard INT return last week) and third touchdown return of his career. He finished the game with four tackles, a sack for a loss of 11 yards and his interception.
The Wildcats return to Tucson and Arizona Stadium on Saturday, hosting the UTSA Roadrunners for a 7:30 PDT kickoff. The game will be televised by the Pac-12 Networks, and tickets can be purchased by calling 520-621-CATS, at the McKale Center Ticket Office, or visiting ArizonaWildcats.com.
For continued coverage of Arizona football, follow the team on Facebook at facebook.com/ArizonaFootball and on Twitter @ArizonaFBall.
Copyright 2013 CBS 5 (Meredith Corporation). All rights reserved.