Cats wrap Sun Devil Classic with tie vs. Illinois
Posted:
Updated: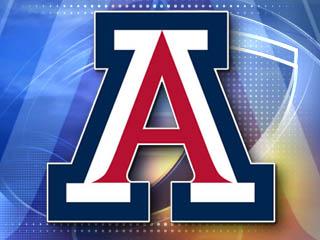 © cbs 5
PHOENIX (CBS5) -
University of Arizona women's soccer battled Illinois to a 1-1 double overtime draw in their final match of the Sun Devil Classic Sunday afternoon, in Tempe, Arizona. The Wildcats advance to 3-0-3 on the season.
Arizona senior Jazmin Ponce scored her third goal of the season off a penalty kick with nine minutes remaining in regulation. Ponce's goal sent Arizona and Illinois (3-2-1) to the double overtime period.
With seconds remaining in the first half, the Wildcats were able to score off a corner kick but the goal was waived off because time had expired. Arizona out-shot Illini, 18-17, with Ponce and junior Alexandra Doller leading the Wildcats with four shots each. Freshman Lexe Selman was right behind them with three shots, including two on goal.
"Every player worked very hard in the match today," head coach Tony Amato said." Illinois is consistently in the NCAA Tournament and we showed we can compete with players at that level. To come from a goal down late in the game again shows that our players will grind through tough spots. Overall, we are happy with the weekend and looking forward to playing back in Tucson next weekend."
In the net, junior goalkeeper Gabby Kaufman recorded a total of four saves while Illinois goalkeeper Claire Wheatley recorded six.
Up next, the Wildcats return to Tucson to host the Arizona Cats Classic, Sept., 13-15. Arizona takes on Southern Utah on Fri., Sept. 13 at 7 p.m. and faces Texas Tech on Sun. Sept. 15 at 1:30 p.m. All matches will be at Murphey Field at Mulcahy Stadium.
For continued coverage of Arizona Wildcat women's soccer, follow the team on Twitter @ArizonaWSoccer, at facebook.com/ArizonaWSoccer or visit ArizonaWildcats.com.
Copyright 2013 CBS 5 (Meredith Corporation). All rights reserved.