UPDATE
MCSO: Mom burns 2-year-old son on hot stove top
Posted:
Updated: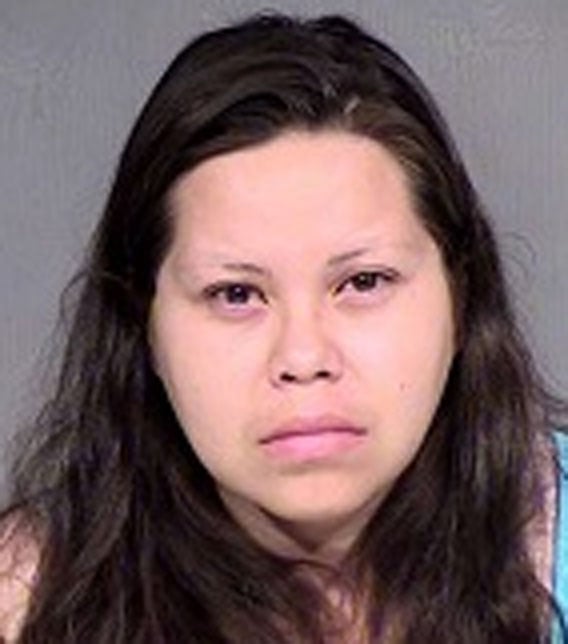 Anna Ochoa (Source: Maricopa County Sheriff's Office)
GILA BEND, AZ (CBS5) -
A Gila Bend mother of three is in jail on suspicion she burned her 2-year-old son on stove top, Maricopa County sheriff's deputies said.
Anna Ochoa, 26, was arrested Friday at the Family Estates Apartment complex. Ochoa admitted she was angry with the child because he had wet himself that day, said MCSO Lt. Brandon Jones.
Child Protective Services received a tip from an anonymous caller who claimed that Ochoa was aggressive and abusive with her children, especially her 2-year-old son.
CPS looked into the claim and discovered that the child had been severely burned, Jones said.
Ochoa told deputies she removed her son's clothing, turned on an electric stovetop burner and held the boy over the hot burner, Jones said.
Ochoa said that she only held her son over the stove top, never making direct contact, Jones said. She then clothed her child and continued getting ready for work, Jones said. She did not know how long she had held him over the burner and she did not tend to any of the boy's injuries, Jones said.
Jones said sheriff's detectives conducted a forensic medical examination and found the child had severe burns, consistent with direct contact with a stovetop burner.
The burn consisted of several half circles and covered his rear end, Jones said. The 2-year-old had other marks on his body, including bruises on his lower back, blisters on his lips and fingers, Jones said.
The CPS tip gave MCSO further information, included Ochoa making comments such as, "I'm going to hurt him because I am fed up with him," and "I don't love him," Jones said.
All three children, ages 1, 2, and 4, are in CPS custody. Ochoa was booked into the Fourth Avenue Jail on one count child abuse.
Sheriff's detectives are continuing the investigation.
Copyright 2013 CBS 5 (KPHO Broadcasting Corporation). All rights reserved.