MCSO rounds up moms and dads not paying child support
Posted:
Updated: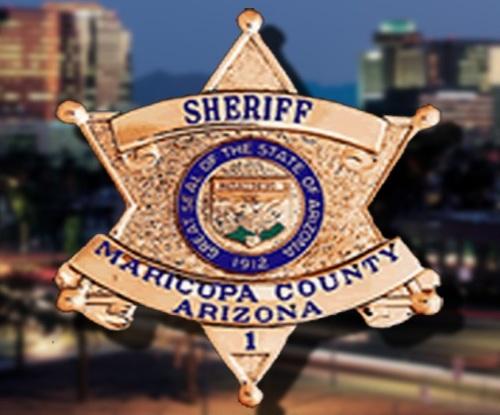 (Source: CBS 5 News)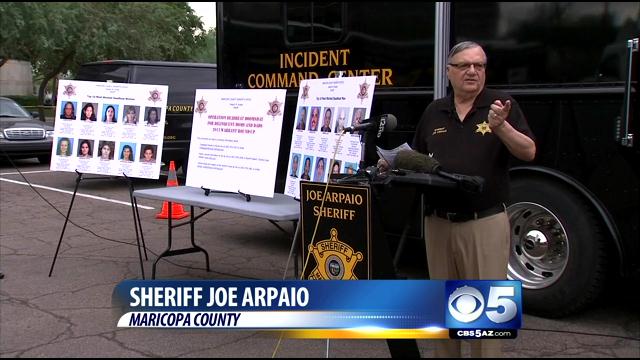 Saturday's operation netted 37 arrests. (Source: CBS 5 News)
SUN CITY, AZ (CBS5) -
While you were likely enjoying your Saturday slumber, the Maricopa County Sheriff's Office was banking on the early element of surprise.
"We're heading to Sun City," said a team CBS 5 joined up with Saturday morning.
Some 100 deputies and posse members fanned out across the valley looking for 622 mothers and fathers not paying child support. After a quick briefing, it was time for them to knock on some doors. They had little to no clue about what they might encounter.
"Nothing is ever routine," explained the undercover detective.
This is the 11th year Sheriff Joe Arpaio has launched his three-day "Operation Deadbeat Doomsday."
"They don't want to pay their child support, they oughta go to jail for a long time," Arpaio said about the deadbeat parents.
While his office was looking for hundreds, they put the county's worst offenders out for the world to see, including David Bean, who's allegedly failed to pay $175,000 in child support and Karen Smith. She's failed to pay $22,000, according to the sheriff.
Link to MCSO Deadbeat Parent page: http://www.mcso.org/DeadBeat/Default.aspx
Arpaio said it doesn't have to be this way.
"I always give everybody a chance to surrender," Arpaio said.

But if deadbeats choose to run, he said the law will eventually catch up with them.
"If they want to be embarrassed we'll go in to where they work," Arpaio said.

The Maricopa County Sheriff's Office said Saturday's operation netted 37 arrests of deadbeat parents. They served 49 outstanding warrants and collected $203,000 in unpaid child support.
Copyright 2013 CBS5 (KPHO Broadcasting Corporation). All rights reserved.