Late rally falls short as 'Lopes lose 3-1 at Jacksonville
Posted:
Updated: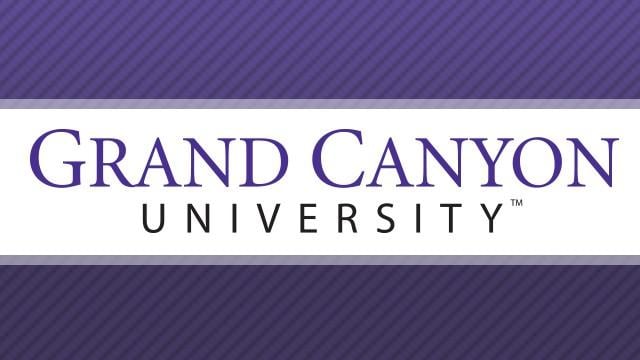 © cbs 5
PHOENIX (CBS5) -
The Grand Canyon University men's soccer team (1-2-0) scored a goal in the 81st minute to pull within one, but the Jacksonville Dolphins (1-1-1) tacked on a late score to secure the 3-1 win tonight at Southern Oak Stadium in Jacksonville, Fla.

"I'm disappointed because we had all the chances in the world to score goals," said head coach Petar Draksin. "The speed and physicality of these games is incredible, and we just have to adjust. This means we have to make decisions faster and score goals faster. Overall, the effort was there and we had chances to win the game."

Jacksonville's defense had allowed just 16 shots through two previous games this season, but GCU tested that defense with 21 shots throughout the contest, including seven that were on target. The Dolphin's attempted 11 shots on the night, putting five of those on goal.

Kyle Ciliento led the offense for GCU with six shots, two of which were on goal. Gerrit Thomes, who recorded his first goal of the season, and Alberto Sanchez Garcia attempted four shots apiece.

The Dolphins got on the board just three minutes into the contest on a ball that got past a GCU defender and gave Jacksonville a one-on-one opportunity with GCU goalkeeper Joshua Zehring. Jacksonville had an opportunity to make it a 2-0 game after being awarded a penalty kick following a GCU foul in the 19th minute, but Zehring made a fantastic stop to keep the 'Lopes within one goal.

"The energy is there, and I am pleased with that, but I am disappointed in giving up the goals in the back where we made the mistakes," Draksin said. "We have to execute better. These young men played their hearts out, and I have yet to be disappointed in their effort or their heart because I feel that we have kept ourselves in every game."

The Dolphins narrowly outshot GCU, 7-6, in the first 45 minutes, although the 'Lopes put three of their shots on goal compared to two for Jacksonville. Ciliento was responsible for two of those shots on goal, both of which were saved by Dolphins keeper Marc Meny.

GCU put the Dolphins on the defense for most of the second half, but Jacksonville broke through GCU's backfield in the 77th minute to cushion their lead at 2-0. Prior to that point in the half, the 'Lopes had outshot the Dolphins 9-1.

The 'Lopes answered with their first goal of the contest in the 81st minute when Thomes found the back of the net on an assist by Ante Spajic from midfield. GCU continued their offensive surge as the clock was winding down, but a Dolphins goal with under three minutes remaining secured the first win of the season for Jacksonville.

"We recovered from being down and had opportunities to tie the game, but we have to execute better on both the defensive and offensive ends," said Draksin.

GCU will conclude their 12-day trip with a game at Stetson University on Sunday at 4 p.m. (Arizona time). Fans can follow the action via live video and stats by visiting www.gculopes.com.

"We will be okay," added Draksin. "We have a big game on Sunday at Stetson and we hope to come back 2-2 from this trip."
Copyright 2013 CBS 5 (Meredith Corporation). All rights reserved.