Facebook post from new coffee shop leads to boycott
Posted:
Updated: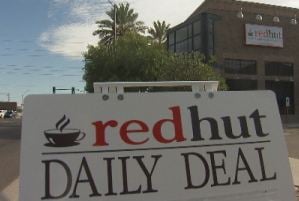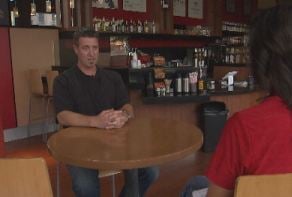 David Marsh, owner of Red Hut Coffee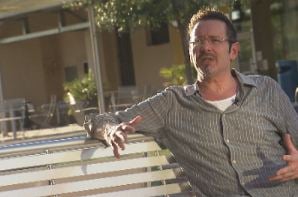 Ray Bradford, upset by post
PHOENIX (CBS5) -
When you're the new guy on the block, most just try to fit in and play nice with our neighbors. But a Phoenix coffee shop is already stirring the pot, and it all stems from a photo posted on Facebook.
A viewer hit our action button, asking us to check this one out.
Red Hut Coffee first opened its doors Saturday, but they're already dealing with a controversy that could put them out of business. The owner of Red Hut Coffee posted a picture two weeks before they opened, and it's started a firestorm of criticism and even a neighborhood boycott.
"I do have friends that do social media marketing, and they said you always want to be edgy, be funny, and I chose to do something that was offensive and I strongly apologize," said Red Hut Coffee owner David Marsh. He said this all started two weeks ago, when a couple of men, believed to be homeless, were seated outside his business.
"A third man came up. They start beating him. I don't know why," Marsh said. "I went out and said, 'Guys, you can't do that. Stop.'"

Marsh said he gave them some pizza and coffee. But he also posed next to the men, who weren't looking at the camera, with a thumb's up sign. And he posted it on Facebook.
"I said my new friends look like they could use some black coffee, certainly not trying to be offensive," Marsh said.

"My initial response was one of disgust," said Ray Bradford, who lives in the area.

The picture spread like wildfire after someone posted it on the Garfield Historic District's social media page.
"After they've passed out, it's time to take a photograph, post it on Facebook, to sell coffee?" Bradford asked.

Many people, including Bradford, who volunteers with homeless youth, are now boycotting Red Hut Coffee.
"People in this community and this neighborhood have said, 'No, we don't like that, and we're not going to stand for this,'" Bradford said.

Marsh took the post down and said he has extended an invitation to meet with members of the community upset by the picture.
Copyright 2013
CBS 5
(KPHO Broadcasting Corporation). All rights reserved.