Wildcats remain undefeated
Posted:
Updated: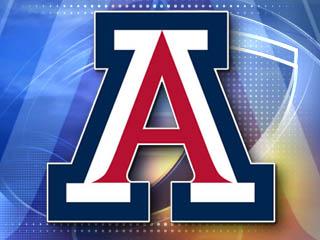 © cbs 5
PHOENIX (CBS5) -
University of Arizona women's soccer is off to a 3-0-1 start after defeating UC Riverside, 6-0, Friday in their home opener and battling No. 24 Ohio State to a double overtime 0-0 draw on Sunday.
In Friday's match against UC Riverside, six different Wildcats scored a goal to shut out the Highlanders, 6-0. Arizona out-shot UC Riverside, 16-6, with Kaitlyn Lopez, Mykaylin Rosenquist and Emily Lai pacing the squad with two shots each.
In a 0-0 tie against No. 24 Ohio State, senior Jazmin Ponce led Arizona with seven shot attempts, including three on goal. Junior goalkeeper Gabby Kaufman propelled the Wildcat defense with seven saves of the 16 shots she faced.
Among the Pac-12, Arizona is ranked No. 2 in both shots (68) and goals (11). Ponce leads the Pac-12 in shots with 20 while freshman Jaden DeGracie is tied at the No. 2 spot for assists with three. Kaufman is tied for second in the saves category with 15 overall. The Wildcats are one of eight Pac-12 schools who remain unbeaten.
Up next, Arizona will travel to Tempe, Ariz. to participate in the Sun Devil Classic, Sept. 6-8. The Wildcats will match up against Kansas on Fri., Sept. 6 at 4:30 p.m. and vs. Illinois on Sun., Sept. 8 at 11 a.m. Both matches will be at Sun Devil Stadium.
For continued coverage of Arizona Wildcat women's soccer, follow the team on Twitter @ArizonaWSoccer, at facebook.com/ArizonaWSoccer or visit ArizonaWildcats.com.
Copyright 2013 CBS 5 (Meredith Corporation). All rights reserved.