Wildcats Monday Football Press Conference Transcript
Posted:
Updated: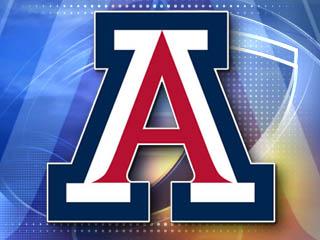 © cbs 5
PHOENIX (CBS5) -
University of Arizona Wildcat football head coach Rich Rodriguez and select players met with media members at a weekly press conference on Monday. Below is a brief transcript.
Head Coach Rich Rodriguez
Opening statement:
"The first game always answers a lot of questions that we might have had, and some of them got answered and some of them are still yet to be determined. The guys played pretty hard. We weren't very crisp, and there are a lot of things that need to be cleaned up. Offensively, our execution was poor at times. Defensively, we were solid, but we still have a few things that need to be fixed. A lot of young guys got some of the jitters out in the first game, but we still need to get a lot better, and our guys know that."
On Daniel Jenkins' performance Friday night:
"He played pretty well, and he was our pick for player of the game, offensively. He ran hard and did a good job in protection. We only had 47 snaps on offense. He was the spark that we needed. Up front, we were very average. We didn't do a good job pressing blocks, and if they played well up front, he would have had more yards"
On special teams' performance:
"Well, going by each unit, the kickoff team was good. We didn't have any kickoff returns. The punt team was below average, and our punt return team was awful. We missed the one field goal, and we got good pressure on field goal blocking. So, a couple units were good, and a couple units were bad. It was disappointing because we put a lot of time and emphasis into special teams."
On Nate Phillips returning punts:
"When Nate dropped a couple of punts, it probably had to do with it being his first game. I don't know if he ever dropped one during practice, so he may have been nervous and was getting used to the lights up there. We've practiced a couple of times under the lights in the stadium, but it's a little different when it's live. Johnny Jackson did a good job once he got in. Nate will still return some, so will our other freshman, Samajie Grant."
On criteria of the spur/safety position:
"It's a combination of outside linebacker and a safety type. You got to be strong for the run game, particularly at the perimeter, and be able to cover people, too. When we go to man coverage or zone, you got to be able to run in space. Tra'Mayne (Bondurant), in particular, plays the position where there is a lot of quick recognition, and he has to be really good with his eyes. Nowadays, not particularly with NAU, but everyone else we play, they will spread you out, then put those spur safeties all in a bind and create a lot of conflict."
On cornerback Tra'Mayne Bondurant:
"He loves playing the game, but some guys just have a feel and they recognize things quicker. All the best defensive players just recognize things quicker and have a way about shedding blocks or getting around blocks or just making the play. And that is what Tra'Mayne does. He's got good size but won't overwhelm you with his strength or speed. He's just got great instincts. He's probably one of the guys on our team with the best instincts."
On freshman linebacker Scooby Wright:
"Scooby weighs around 235 pounds. He's got good strength, good instincts and is a fast learner. He's a tough guy. To play linebacker as a freshman, and there is a lot going on at that position in our scheme, and to start as a freshman in the first game says a lot about him."
On this year's linebacker corps compared to last year's:
"The guys returning have played a year in this defense so they should be good. More than anything, we should have more guys to play this year. We shouldn't be playing guys for 105 plays."
On stretching the field with the passing game:
"We need to be able to throw a lot better than Friday night. I was really conservative in the play calling. I told the team that and the coaches. We can get by with that because we were running the ball and NAU wasn't scoring. But going forward, we are going to need to throw the ball because teams are going to put everyone up front if you aren't throwing the ball. And in practice, we work more on passing than running."
On making any adjustments with Ka'Deem Carey coming back:
"We've really been working the same routine and schedule with Ka'Deem all during camp anyway, and it wasn't until the last two or three days of last week where we doing some two back stuff like putting Jared Baker with Daniel Jenkins instead of Ka'Deem. Now, Ka'Deem will be getting back into the regular mix."
On expectations of the wide receivers:
"In the wide receivers' defense, we didn't give them a whole lot of chances on Friday night, since we didn't throw that well. Terrence Miller is a guy who can go in and out. Garic Wharton has been improving. Johnny Jackson has been playing well, but we need more explosiveness. Clive Georges has shown ability to do it, along with Trey Griffey, Nate Phillips, Samajie Grant, and David Richards will be back in a couple of weeks. We don't have the size and experience that we did a year ago. Some of those other guys are going to have to develop some in practice, and I have confidence in them."
On expectation of offense tempo:
"If we aren't subbing, we want to snap the ball eight to ten seconds after the 40 second-clock starts running. We want to go fast, and one thing all the players understand is that tempo is going to be a big deal with our offense. That is uncompromising, and we will never say that we want to go into a game without being fast on offense. The situation might dictate that, but fast tempo is who we are. It is what we recruit towards to, practice to, and that is the identity of our program."
Senior Running Back Daniel Jenkins
On opening up the playbook more this week:
"I think we're going to do a good job this week of preparing. I'm sure Coach (Rodriguez) will open the playbook up more and show a few more things."
Senior Offensive Lineman Chris Putton:
On overall emotion of the team:
"Most of us were pretty nervous for the first game of the year. The nerves got to us and we were hesitant at times and that's what caused us to lean on people, but we'll get that fixed this week. It's definitely mental. We think too much when we play, and Coach (Rodriguez) stresses to us not to think too much and just go after the ball. We lost it a little bit when we thought about things too much."
On B.J. Denker starting at quarterback:
"B.J. (Denker) played very well. For him, only playing a few games last year and not having that much experience, he went out there and he did his best and commanded the team very well."
On blocking for Ka'Deem (Carey):
"He is a great running back, but we have a lot of great running backs on the team. I don't think it's so much who we're blocking for. We block for whoever is running the ball. It will be great to have him back, though."
On the play calling of the first game:
"We have a lot of plays we haven't run yet so for the first game we were very conservative with our play calling, and I think we were just trying to keep it easy and establish our offense."
On the difference of having a returning quarterback:
"I don't think it makes a difference because throughout practice we play like we are going to play in a game. We were ready and we knew what we were going to expect out of B.J. (Denker) and we were ready to play."
Senior Linebacker Jake Fischer:
On the SWAT defense:
"If you get them in obvious passing situations, you can bring in an extra defensive back. You can have a few guys go all out trying to get to the quarterback to flush him out and have a guy spy on the quarterback, bring in an extra rusher, and then have the extra defensive back in the game. If we get them in obvious long passing situations, it's a very good defense."
On watching game film:
"You always look at the practice film, but going against our offense and going against NAU's offense was a huge difference. Going against the scout team, we could see what they were going to do, but at the same time it's not anything near the actual game speed of what NAU presents offensively. It's good to see them on tape and see the things we can improve upon.
On defense surprising people this year:
"We played pretty decent on defense, but there are definitely a lot of things we need to correct. Watching the first half yesterday, we made a ton of mistakes that we need to fix by the time we play UNLV."
On the play style of freshman linebacker Scooby Wright:
"He is 100 miles an hour 100 percent of the time. That can get you in trouble some of the time, but if you play 100 percent and you make plays, then that makes up for some deficiencies you may have."
On the benefit of not playing 100 plays:
"Last year, we had a few games where we played over 100 plays and we didn't have any back up, but this year we have depth. It's kind of hard to predict what the other team is going to do on second downs, so holding them to minimal yards on first downs and getting stops on third downs helps keep the play count down."
Senior Linebacker Marquis Flowers:
On the UNLV offense:
"We're going to start watching film, and I personally already have. I know their running back is a really good player and they run the spread offense like we do. They're going to come out ready to play and we have to be ready, too."
On the depth at the linebacker position:
"We have some great guys. Me, Scooby (Wright), DeAndre (Miller), Derek (Turituri), and then you have Jake (Fischer) and Hank Hobson, so that's already two deep right there. We also have Sir Thomas Jackson who can come in and play, so we definitely have depth. I know last year in the first game I probably played every play, which was close to 100 snaps. This year out of the 89 snaps, I probably played 60, so it's a big difference and I think that helps us a lot."
On the SWAT defense:
"When they first told us about SWAT, we all got excited. I like it, it's a third down defense that is going to help us get off the field. What made us play a lot of plays last year was that we couldn't get off the field on third down. This year that's more of a focal point. We messed up on some third downs last game, but against UNLV we need to get off the field, and not just against UNLV, but for the rest of the season."
The Wildcats will take to Sam Boyd Stadium on Sat., Sept. 7 to play UNLV. The 7:30 p.m. contest will air on CBS Sports Network.
Tickets for the 2013 football season including in the north end zone and club level of the Lowell-Stevens Football Facility, are available and can be purchased by visiting the McKale Center Ticket Office, calling 520-621-CATS or by visiting ArizonaWildcats.com/footballtickets. Fans can also make appointments via the McKale Center Ticket Office to tour the seating areas during normal business hours.
For continued coverage of Arizona football, follow the team on Facebook at facebook.com/ArizonaFootball and on Twitter @ArizonaFBall.
Copyright 2013 CBS 5 (Meredith Corporation). All rights reserved.