Arizona Coaches select weekly player nods
Posted:
Updated: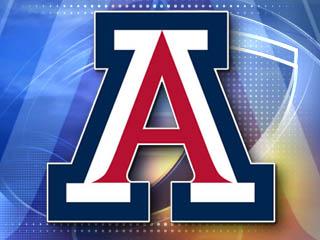 © cbs 5
PHOENIX (CBS5) -
Each week, Arizona football head coach Rich Rodriguez and his staff will select Player of the Week honorees based on performance leading up to and including the game each week. The Wildcats shut out Northern Arizona, 35-0, Saturday night at Arizona Stadium.
Offense: Daniel Jenkins, Senior, Running Back
Jenkins led the Arizona offense with 139 yards rushing on 12 carries with one touchdown. He also caught three passes for 13 yards and a score. He earned his third career start at running back and scored the season-opening touchdown. His 11-yard reception from B.J. Denker with 11:11 in the first quarter was his first career receiving touchdown. Jenkins broke through for a 91-yard TD run to end the first half of play. His score on the ground was the third-longest run in school history and the eighth-longest play from scrimmage in program history. He secured his first career 100-yard rushing game (previous high: 78 vs. ASU on Nov. 23, 2012) with 129 yards on nine carries in the first half.
Defense: Tra'Mayne Bondurant, Junior, Safety
Bondurant's 23-yard interception return for a touchdown to open the third quarter was his fourth career pick. It was his second return for a touchdown (last: at Colorado on Nov. 12, 2011). He added his fifth career interception in the third quarter. Bondurant ended the game with seven tackles, tied for the team lead, one tackle for a loss of one yard and two interceptions for 27 return yards.
Special Teams: Shane Wilson, Senior, Cornerback
A special teams leader, Wilson delivered a punishing blow to Northern Arizona's Marcus Alford on UA's kickoff after scoring on the opening drive of the game. With Wilson's tackle, the Lumberjacks were pinned inside their own 20-yard line on their first offensive possession of the game. NAU averaged just 17 return yards per kickoff on Saturday.
Freshman linebacker Scooby Wright, who totaled six tackles and one for loss to rank third among UA defenders against NAU, was named Hard Edge Player of the Week.
From the scout team, sophomore receiver DaVonte' Neal on offense, sophomore linebacker Sir Thomas Jackson on defense and Wilson on special teams were honored for their efforts during the Northern Arizona game preparations.
The Wildcats will hit the road next weekend, visiting UNLV on Saturday for a 7:30 p.m. PDT kickoff. CBS Sports Network will televise the action, with Brian Jeffries, Lamont Lovett and Dana Cooper on the radio call for the Arizona Radio Network.
Tickets for the 2013 football season, including in the north end zone and club level of the Lowell-Stevens Football Facility, are available and can be purchased by visiting the McKale Center Ticket Office, calling 520-621-CATS or by visiting ArizonaWildcats.com/footballtickets. Fans can also make appointments via the McKale Center Ticket Office to tour the seating areas during normal business hours.
For continued coverage of Arizona football, follow the team on Facebook at facebook.com/ArizonaFootball and on Twitter @ArizonaFBall.
Copyright 2013 CBS 5 (Meredith Corporation). All rights reserved.