Wildcats shut out UC Riverside 6-0
Posted:
Updated: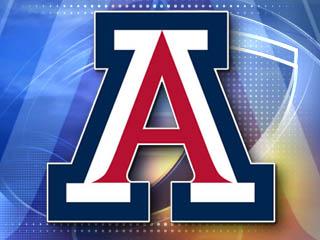 © cbs 5
PHOENIX (CBS5) -
Arizona women's soccer defeated UC Riverside, 6-0, in their debut home match on Friday at Murphey Field at Mulcahy Stadium.
Arizona (3-0) came out strong on offense, registering the first goal in the ninth minute, thanks to junior Mykaylin Rosenquist who picked up her first goal of the season, crediting teammate Alexandra Doller with the assist.
Freshman Jaden DeGracie and sophomore Hannah Wong also picked up goals in the first half to put the Wildcats up, 3-0. "It was surreal," DeGracie said. "We put in the hard work all summer and as a team we're very united. Coming out with a win is unbelievable."
In the second half, Doller picked up her third goal of the season, crediting Kaitlyn Lopez with the assist. Freshmen Justene Kesterson and Haley Silverberg recorded their first goals of the season to add to the six Wildcat goals of the match.
Arizona out-shot UC Riverside (1-2) 16-6, with Kaitlyn Lopez, Rosenquist and Emily Lai leading the pack with two shots apiece.
"I'm definitely pleased," Head Coach Tony Amato said. "Any time your team prepares a proper way, works really hard and does everything you ask, you can only hope that they get the reward and results of it. Soccer is a funny sport because you can do everything right but be on the wrong end of it."
In the net, Wildcat goalkeeper Gabby Kaufman recorded a total of three saves in 76 minutes played. Sophomore Alison Gondosch replaced Kaufman with 14 minutes remaining in the match. UC Riverside goalkeeper Elizabeth Silas played the first half for the Bears and Nicole Ragano played the second half recording three saves.
"For the team to carry out the game plan and have six different people score goals and get the shutout there's so many positives to build off of," Amato said. "It's exciting for us, and we're very happy with the progress we're making."
Up next, Arizona travels to Columbus, Ohio to take on Ohio State on Sunday, Sept. 1 at 3:00 p.m. MST. For continued coverage of Arizona Wildcat women's soccer, follow the team on Twitter @ArizonaWSoccer, at facebook.com/ArizonaWSoccer or visit ArizonaWildcats.com.
Copyright 2013 CBS 5 (Meredith Corporation). All rights reserved.