Team ASU builds house for Solar Decathlon
Posted:
Updated: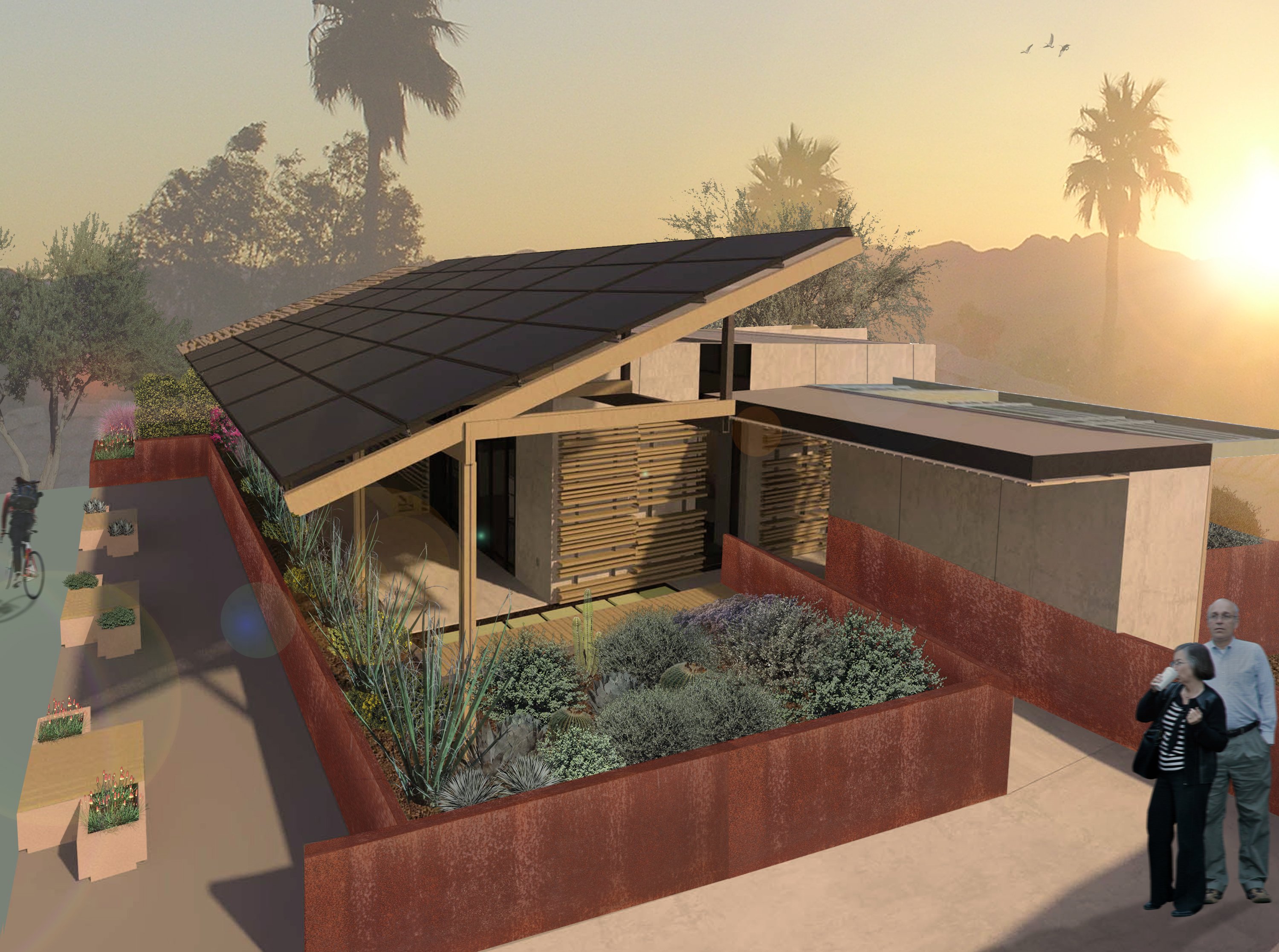 SHADE home
PHOENIX (CBS5) -
"SHADE" - standing for Solar Homes Adapting for Desert Equilibrium - is a collaborative effort between ASU and the University of New Mexico. The purpose is to create a model home for sustainable living here in the desert environment.
The home is about to become part of the U.S. Department of Energy's Solar Decathlon competition, taking place in Irvine, CA, the second week of October.
"Being in Phoenix, it's a shame we don't utilize solar as our primary resource for energy. It's simple, here in our house, we have a large shade structure which can produce nine kilowatts. So it can power our house as well as our neighbor's," said ASU grad student and team PR manager Alia Taqi.
One of the main goals is to use various elements that cool the outside skin before it warms the interior.
"They say it's like walking into a cave. So when you walk into a cave, you immediately feel heat escape from your body and you cool down a lot quicker. It allows us to extend our thermal comfort zone a little more than we otherwise would," said ASU architectural project manager John Cribbs.
The roughly 850-square-foot home is made to feel much bigger. Besides rooms that serve multiple purposes and generous outdoor patio space, the windows are one of home's best features.
"Basically what we tried to do was hide all of our window frames so that it extends the interior to the exterior and you don't really notice. It blurs the lines between indoors and outdoors," Cribbs said.
And despite a year and a half of planning, developing and building, team members don't have any specific expectations from the Solar Decathlon.
"It's really just for the experience, the networking, and a good pat on the back when you're done and if you win," said Taqi.
SHADE will be a part of Mayor Greg Stanton's "PHX Renews" initiative as the model home for sustainable living in Phoenix. Ultimately, the home will be located near the corner of Central Avenue and Indian School Road.
For more information on SHADE and the Solar Decathlon, click here.
Copyright 2013 CBS 5 (KPHO Broadcasting Corporation). All rights reserved.