Glendale City Council candidate looks to win public's trust
Posted:
Updated: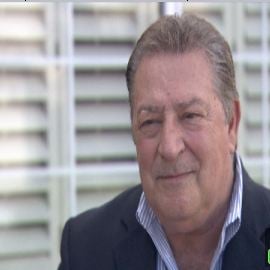 GLENDALE, AZ (CBS5) -
A Valley businessman wants to change the way the city of Glendale does business.
The only problem is he's got a history of financial problems of his own.
Robert Petrone, 66, told CBS5 that one of his first orders of business is to stop the mismanagement of money that's plagued the city.
"I see money that was $5.5 million to $6 million of citizens' money that was tainted, misappropriated, done without the knowledge of the City Council," said Petrone. "How many fire trucks and police cars could we have bought with $5 to $6 million?"
But managing money may not be Petrone's strong suit.
CBS5 did some digging and found a long history of financial problems in Petrone's past, dating back to 2003, including not paying credit cards, bounced checks and thousands of dollars in unpaid debt.
CBS5 uncovered more than 20 civil and criminal cases in Valley justice courts, all connected to Petrone or his landscaping business.
"How do you expect the people of Glendale to trust you with their money?" asked CBS5.
"If there was anything that didn't get covered in the course of our business, we made it right to everybody. We've always done right by that," said Petrone. "We got caught in a downturn, like everybody several years ago, but have paid the people we owed."
CBS5 also found several complaints against Petrone's company, including one that accused them of doing work without a proper permit.
Petrone said they have addressed all their past problems and learned from them and believes the adversity he's faced would make him an excellent City Council member.
"I think when you run for public office, life becomes an open book," said Petrone. "We were prepared to answer those questions. We wanted to satisfy those obligations and do the right thing. We've always done the right thing."
Petrone is currently the chairman of the city's Planning Commission.
Glendale City Council member Manny Martinez, who will not seek re-election, has endorsed Petrone to fill his seat.
Copyright 2013 CBS 5 (KPHO Broadcasting Corporation). All rights reserved.