Wildcats Press Conference transcript
Posted:
Updated: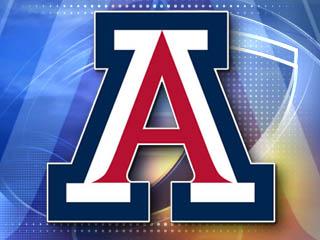 © cbs 5
PHOENIX (CBS5) -
University of Arizona Wildcat football head coach Rich Rodriguez and select players met with media members at a weekly press conference on Monday. Below is a brief transcript.
Head Coach Rich Rodriguez
Opening statement:
"Well, another season is upon us. We're pretty excited about playing in games. I know the fans are. Playing on Friday nights will be like high school for them. We've had pretty good focus in the last three weeks or so and now the bigger challenge is keeping focus with classes starting and the game upon us. We've stayed relatively injury free which was expected because we've done less hitting. That makes me a little nervous going into the first game with our blocking and tackling. We've had to do less from a standpoint of our depth and keeping our guys healthy going into the first game."
On the starting quarterback:
"B.J. Denker was a front-runner coming in. In the beginning of camp it was a mix, and in the last week or so B.J. has gotten better. He's still the front-runner but we've got a few more practices before the week is over. We don't treat the quarterback position different than any other position. You could be starting on Tuesday and not on Wednesday. With the inexperience we have, it's an ongoing competition. We treat this position like the rest of them; rolling guys in and getting them a lot of reps. Whoever the best one is at game time gets the start."
On the number of quarterbacks who could play:
"We could play three or four. Four is probably the most. Four guys have been getting the majority of the reps and that's been hard to do. Coach [Rod] Smith has done a good job of getting the reps around."
On freshman quarterback Anu Solomon:
"He's getting reps because we want to keep him honed up but it's hardest for him because he's a true freshman coming in. We like everything we've seen from him but he's behind the rest of the guys because he wasn't here for spring practice."
On quarterback play:
"The guys we have now are capable. Are they as good as Matt Scott was? Probably not but I don't think there were many quarterbacks in the country as good as Matt Scott throwing the football last year. I think they've all improved to some point. We put pressure on them to see how they respond in practice and they've responded pretty well. They don't go in the tank when they have a bad play."
On freshman receiver Nate Phillips:
"Nate has good ball skills, he has good speed and he's a confident guy when he's back there catching kicks or punts. I'm not sure if he's the first punt or kick returner but he'll be out there Friday night."
On Northern Arizona:
"NAU is a good football team; they have most of their team coming back, and they're going to be fired up and jacked up to come play Arizona. We try to focus a lot on us with how we play and how we prepare. Later in the week is when we focus on schemes."
On receiver DaVonte' Neal:
"He's had a great attitude and he's prepared either way. He has done a lot of scout team work but we've given him reps to understand our offense."
On junior quarterback Jesse Scroggins:
"Missing the practices in the spring and a few in the fall has set him back a little bit. He's trying to get caught up. Jesse's still getting reps."
On competition at every position:
"If you want to elevate the performance of the guys, bring in competition. We don't have enough yet. We need two or three guys at every position competing for playing time."
On playing man coverage:
"We're going to try to play a little more. We have more experienced cornerbacks and we've stayed healthy so far. More than anything, we have a better understanding of what we need to do defensively. This year, veteran guys know why we do certain coverages or blitzes."
On depth on the defense:
"This year we have more depth. We have three or four freshmen linebackers that are going to play. That's given us some competition and some depth."
On sophomore linebacker Keoni Bush-Loo:
"He's a year older. I think last year he played before he was ready. He understands what we're doing better, and he had a really good fall camp. I think his play has been elevated because we have Scooby Wright and Derrick Turituri right there behind him."
On freshman linebacker Scooby Wright:
"He's just a good football player. I think he would like to play both ways. Anything you ask him to do, whether its rush the passer, blitz, cover someone; he'd be a fullback if you asked him. He's a true football player. He's learned pretty well. Sometimes we have to sit back and realize he's a true freshman."
On kicking and punting:
"The kicker is either going to be Jake Smith or Casey Skowron. They both looked good in camp. Jake has probably taken a little lead but Casey is still there. Drew Riggleman has punted pretty solidly, and Jake is the backup there."
On preparing freshmen for the first game:
"Everybody gets ready for games in different ways. Coaches need to have a feel for their players. They work all year for 12 or 13 opportunities so it's more keeping them relaxed and enjoying the moment."
Senior Receiver Terrence Miller
On not having a quarterback announced:
"It doesn't really matter to me. Only one can be on the field at a time so whoever Coach Rodriguez chooses to be out there is fine with me. I would say that I'm very comfortable with all of our quarterbacks that are in the competition so whoever gets the job I'm sure will do fine."
On preparations for NAU:
"After being in camp and only playing against each other, it gets boring at times so now that we're preparing to play other people I think the excitement at practice has risen a bit. Last night's practice was like that, and I think today will be like that, too. Everybody will be really enthusiastic about going up against NAU. I have watched film on them, and they're a great team. They have a great defense and an experienced secondary mostly made up of upper classmen. We really have our job cut out for us this weekend. We have to focus in this week to make sure we're doing everything right and not making any mistakes."
On coming together as a team:
"With the speed that we've been going at, especially on offense, everybody has to be on one page. It's more than just on the practice field. We have to spend time off the field to get a feel for each other, so we know that when the game is on the line, we're all on one page."
On Coach Rodriguez making the team uncomfortable:
"Coach Rodriguez likes to throw me in a lot of different positions at all times and play out plays that we might not have gone over. Knowing that I know my roles and how he likes to scheme the offense at times, he likes to challenge me at times in various positions to challenge myself. Sometimes it's without warning so I know he has confidence in me to get the job done."
On the young receivers:
"I would describe them as young but explosive. Whenever the light clicks on for those guys, it could be this game even, but you never know because this is their first game. All of those guys have tools that are different and just because they're not as big as some of the other receivers who have been here in the past, they are explosive players and can go up at any time."
On the feeling playing in a renovated stadium:
"I really appreciate everything everybody has done in terms of our stadium and our new facility but at the end of the day, the game doesn't change. We still have to play football so in my mind I'm not really worried about the extras when the lights come on. All these things are nice, I've never seen anything like it in my life and I almost missed this opportunity so it's definitely a blessing but once we spot the ball none of that stuff matters."
Senior Defensive Lineman Tevin Hood
On what they key is to getting pressure on the quarterback:
"We just have to stay more active on the rush. I feel like we're more confident in our scheme coming back this year, so because of that we'll be able to, I guess, bend the rules a little more to get more pressure."
On having more capable players:
"I like to think that we're all capable. I think just the fact that we have been in this scheme for a year now and the fact that we're more experienced, we all feel more comfortable. If that makes people more capable then yeah, I'd say so."
On the lack of contact during fall camp:
"It's difficult. I know the offense was glad. I was mad. You go full speed but you have to tone it down because you don't want to hurt people. With no contact, you can't really play defensive or offensive line, so that was just something we had to get used to. I think it It kept a lot more people healthy."
On the defensive line's confidence:
"We're much more confident. It's a whole new era almost. Just the fact that we have the entire basis of it is real strong and we can tweak it more and get different packages out of it that we weren't able to last year because we weren't necessarily as comfortable with it."
On the new facility:
"It's going to be nice to have a new locker room facility and everything before the game and halftime but between the whistles, we're still out there on the turf so for me I'm going to work regardless of where I have to sit at halftime. I appreciate everything that has been put in place here but we still have to go out there and handle business."
Senior Running Back Daniel Jenkins
On his new role as running back/wide receiver:
"I think it's been going well. I'm just trying to take on the new responsibilities with the best of my ability. It's a lot to learn and I think I've done pretty well so far this camp. I'm just trying to stay focused and help the team as best I can."
On what it means when Coach Rodriguez says, "I like to make them uncomfortable":
"Well, offensively, when he says he wants to make us uncomfortable, he's trying to put as much pressure on us as he can in practice so when we get to the games, we won't fold under the lights. It will be a little more smooth for us. I think the staff, as a whole, is doing that for us, offensively and defensively."
On less hitting in fall camp:
"I think it was great and that it was a smart coaching move on Coach Rodriguez's part. It kept a lot of guys healthy and we had a tremendous decrease in injuries. We have little nicks but it wasn't the beating up we get in a usual fall camp. We also got a lot of good work in and became a better team."
On what he will be thinking going into Friday's game after new stadium renovations and facility upgrades:
"For me, it's a blessing to be back here (at the University of Arizona). To be in this brand new facility, it's probably going to be emotional for me to be back in Tucson and playing in front of this crowd. I'm looking to have an amazing game."
The Wildcats will take to Arizona Stadium on Fri., Aug. 30 to host Northern Arizona. The 7 p.m. contest will air on Pac-12 Networks.
Tickets for the 2013 football season including in the north end zone and club level of the Lowell-Stevens Football Facility, are available and can be purchased by visiting the McKale Center Ticket Office, calling 520-621-CATS or by visiting ArizonaWildcats.com/footballtickets. Fans can also make appointments via the McKale Center Ticket Office to tour the seating areas during normal business hours.
For continued coverage of Arizona football, follow the team on Facebook at facebook.com/ArizonaFootball and on Twitter @ArizonaFBall.
Copyright 2013 CBS 5 (Meredith Corporation). All rights reserved.