Wildcats shut out Owls, 1-0
Posted:
Updated: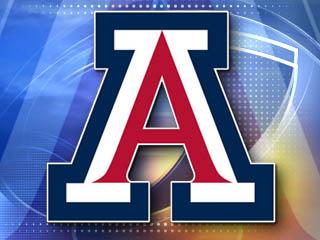 © cbs 5
University of Arizona women's soccer team defeated Florida Atlantic, 1-0, at FAU Stadium on Sunday in Boca Raton, Fla. The Cats opened the 2013 season with two road wins before returning to Tucson for the home opener on Fri., Aug. 30.
Arizona (2-0) kept the match close until the 79th minute when senior Jazmin Ponce recorded her second goal of the season to put the Wildcats up 1-0, crediting the assist to freshman Jaden DeGracie. Arizona out-shot the Owls (0-2), 13-5, with Ponce leading the way with four. Sophomore Hannah Wong, junior Alexandra Doller and junior Julia Glanz registered two shots a piece.
"I am very happy with the effort our team put in today," head coach Tony Amato said. "We showed a great work ethic and a winning mentality to find a way to get the result. To start off the season with two wins is very important for our development. We now have a good feel for where we are at after the first weekend and will build off that this week in training."
In the net, both Arizona goalkeeper Gabby Kaufman and FAU goalkeeper Courtney Zwetsch recorded two saves apiece.
Up next, the Wildcats return to Tucson for their first home match against UC Riverside on Friday, Aug. 30 at Murphey Field at Mulcahy Stadium. Game time is set for 4:30 p.m. Admission is free for all fans.
For continued coverage of Arizona Wildcat women's soccer, follow the team on Twitter @ArizonaWSoccer, at facebook.com/ArizonaWSoccer or visit ArizonaWildcats.com.
Copyright 2013 CBS 5 (Meredith Corporation). All rights reserved.