Wildcat offense prevails,4-2
Posted:
Updated: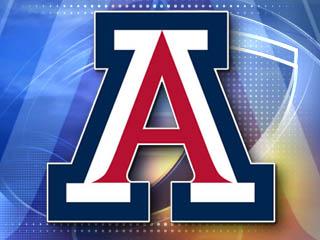 © cbs 5
PHOENIX (CBS5) -
University of Arizona women's soccer team earned its first win in their debut match of the 2013 season with a 4-2 triumph over the Florida International Panthers at Alfonso Field at FIU Stadium in Miami, Fla.
Arizona came out aggressive on offense with sophomore Kaitlyn Lopez recording the first goal for the Wildcats in the first five minutes of the game crediting the assist to junior transfer Ali Doller. The Wildcats as a team recorded a total of eight shots in the first half, led by senior Jazmin Ponce with four shots and two on goal.
In the second half, Doller scored two goals and Ponce had one to put Arizona up 4-2 against the Panthers. Arizona out-shot FIU 23-9 with twelve Wildcats contributing to that total.
"I am really excited the team got that result," Head Coach Tony Amato said. "They were rewarded for all the hard work they have put in during the last few weeks. FIU is a quality team and Thomas (Chestnutt) always has them tactically ready to play. To come here and score four goals is a real positive step for us. We will build off that moving into Sunday's match."
In the net, Arizona goalkeeper Gabby Kaufman saved three shots out of the nine she faced while Panthers goalkeeper Vanessa Plasencia saved 13 shots of the 23 she faced.
Up next, the Wildcats will travel to Boca Raton, Fla. in a matchup against Florida Atlantic on Sunday, Aug. 25 at 10:00 a.m.
Copyright 2013 CBS 5 (Meredith Corporation). All rights reserved.