Wildcats Football Team completes Thursday morning practice
Posted:
Updated: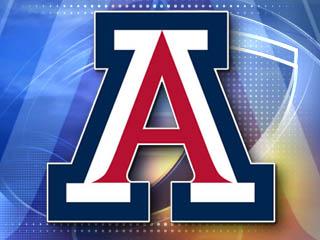 © cbs 5
PHOENIX (CBS5) -
Arizona football concluded its 20th practice of fall camp at Kindall Field/Sancet Stadium on Thursday morning. The Cats were in helmets, shorts and shells for the nearly two-hour practice on the grass fields. Below are head coach Rich Rodriguez's comments following practice:
On freshman linebacker Jake Matthews:
"He is a really good football player first and foremost and he is a good athlete. He is a good baseball player too, he got drafted. He has good size and I think he is going to end up being a contributor for us at some point. He has a great attitude and he is a tough guy, so I'm really excited about Jake."
On quarterback Javelle Allen:
"Javelle has gotten better. We got on him pretty good in the spring because I don't think his focus and work ethic was as good as it could be. He had a good summer and has had a pretty good camp. He has gotten a little bit better every day and he is still a redshirt freshman but he has gotten in the mix with his play the last couple of days."
On the receivers:
"They are working. We lost Austin and then losing Matt Scott and Dan Buckner was a really good player for us too. David Richards has missed all of camp with an injury so you those are three veterans on the receiving core. So we have had some young guys that have had to play. A couple of freshmen, Nate Phillips and Samajie Grant are going to play for us. They have worked hard and we don't have the experience we would like but I think we'll be ok."
On freshman Derrick Turituri:
"All three of those freshman linebackers, Derrick Turituri, Scooby Wright and DeAndre' Miller, will play as freshmen. What roles, it will be in different situations but I'm pretty excited about those guys."
Tickets for the 2013 football season including in the north end zone and club level of the Lowell-Stevens Football Facility, are available and can be purchased by visiting the McKale Center Ticket Office, calling 520-621-CATS or by visiting ArizonaWildcats.com/footballtickets. Fans can also make appointments via the McKale Center Ticket Office to tour the seating areas during normal business hours.
For continued coverage of Arizona football, follow the team on Facebook at facebook.com/ArizonaFootball and on Twitter @ArizonaFBall.
Copyright 2013 CBS 5 (Meredith Corporation). All rights reserved.