JUST IN
Ed Zuercher selected as new Phoenix city manager
Posted:
Updated: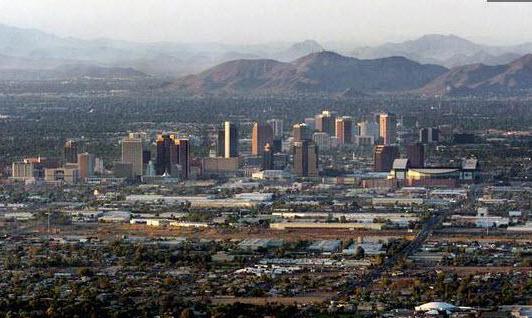 PHOENIX (CBS5/AP) -
After a six-month national search, Phoenix has a new city manager.
Ed Zuercher from Phoenix was selected on Wednesday afternoon to replace David Cavazos.
The final interviews were held during a city council executive session on Wednesday and Zuercher was appointed during the regularly scheduled City Council meeting at 3 p.m. at the city council chambers located at 200 W. Jefferson St.
Cavazos announced on Aug. 1 that he was stepping down to become the new city manager in Santa Ana, CA. He had been Phoenix's city manager since 2009.
Phoenix City Council members voted 8-1 to hire an executive-recruitment firm to oversee the search process for Cavazos' successor.
When Cavazos announced he was leaving, the firm said it could take up to six months before a new city manager was hired for Phoenix, but Mayor Greg Stanton said he was not set on an "artificial timetable." Stanton said Phoenix should instead focus on having the right process in place so it can hire the best city manager.
City of Phoenix spokesperson Toni Maccarone said the final eight candidates had interviews on Monday, Feb. 10, and then the mayor and City Council announced the top four candidates on Tuesday.
The other three finalists for the job were:
Milton Dohoney Jr. from Cincinnati, OH
Rick Naimark from Phoenix
Deanna Santana from Oakland, CA
Copyright 2014 CBS 5 (KPHO Broadcasting Corporation). All rights reserved. The Associated Press contributed to this report.