Firefighter was treated for heat exhaustion after fire in New London
Posted:
Updated:
By Joseph Wenzel IV, News Editor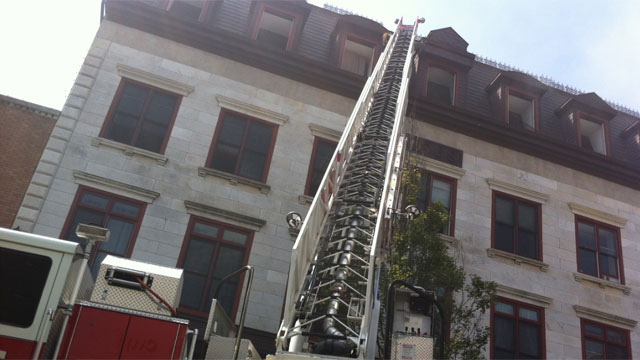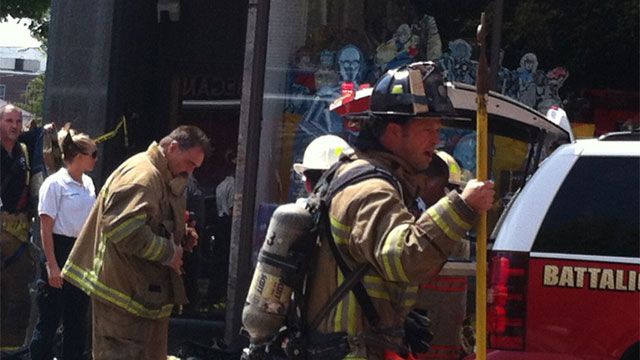 NEW LONDON, CT (WFSB) -
A New London firefighter was treated for heat exhaustion after helping to battle a stubborn two-alarm fire on State Street Wednesday morning.
Firefighters from several towns assisted in containing the fire in the rafters and fourth floor roof of a building at 131 State St. around 11:30 a.m.
Mayor Daryl Justin Finizio told Eyewitness News the high heat warning and extra heavy gear worn by firefighters made battling this fire very difficult.
The fire was so hot up on the top of that building that extra man power was needed to rotate firefighters every five minutes because of the heat, Finizio said.
Many of the firefighters used cold water to stay cool because of the high temperatures.
The building, which houses several apartments and street front businesses, is temporarily shut down until the investigation into the cause is completed.
The American Red Cross is assisting those displaced by the fire, however, it is unclear how many were displaced by the fire.
Copyright 2013 WFSB (Meredith Corporation). All rights reserved.