Gold Roc Diner in West Hartford to reopen after roof fire
Posted:
Updated:
By Joseph Wenzel IV, News Editor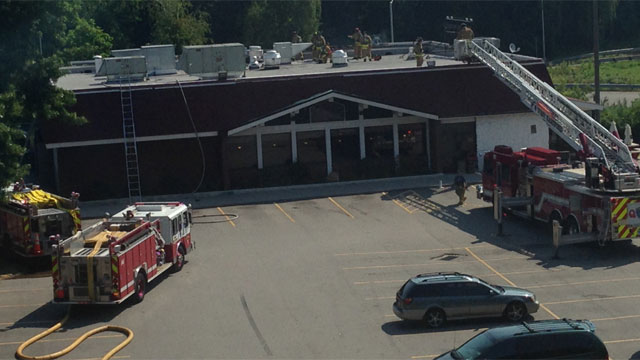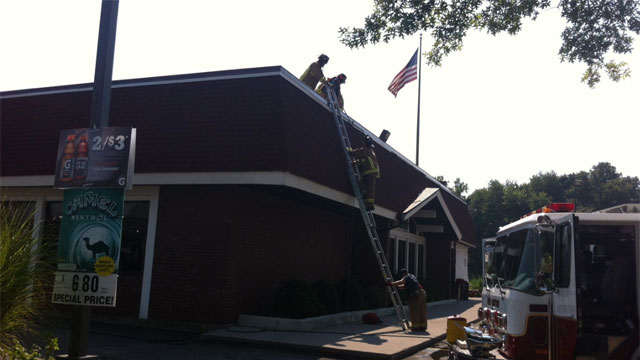 WEST HARTFORD, CT (WFSB) -
Customers and employees were forced to evacuate after a roof fire at Gold Roc Diner in West Hartford Wednesday morning.
The town's inspector was fueling his vehicle at a nearby gas station when he saw flames coming from the roof at 61 Kane St. around 10:30 a.m.
He rushed over to the building and got everyone out of the building before firefighters arrived. The few people inside the diner were not injured, officials said.
"A customer was inside and he said he smelled something burning," said Nannette Mullen, who is a Gold Roc Diner server. "And I said it's probably just toast. And he said 'no, no.'"
The fire was burning along the top of the parapet, which is the wall right above the roof, and crews took it apart to make sure it didn't spread, officials said.
"I am glad, the cook was looking around. He was looking around trying to find the smell and he didn't know what it was," Mullen said. "If it wasn't for the fire marshal we would probably still be burning."
The fire was knocked down around 11 a.m. and there was minimal damage done to the building, the owner told Eyewitness News.

Town health and building officials were called to the scene to determine if the building could reopen. The Gold Roc Diner reopened later in the day, the owner told Eyewitness News.
The cause of the fire still remains under investigation.

"More than likely it's electrical," said West Hartford Fire Department Assistant Chief Richard Winn about the cause of the fire. "There is not much else that could have caused it."
There was a fire at the Gold Roc Diner more than 18 months to two years ago. The fire was in the kitchen and caused a lot more damage.
Copyright 2013 WFSB (Meredith Corporation). All rights reserved.