Sneiderman defense attorneys plan appeal
Posted:
Updated: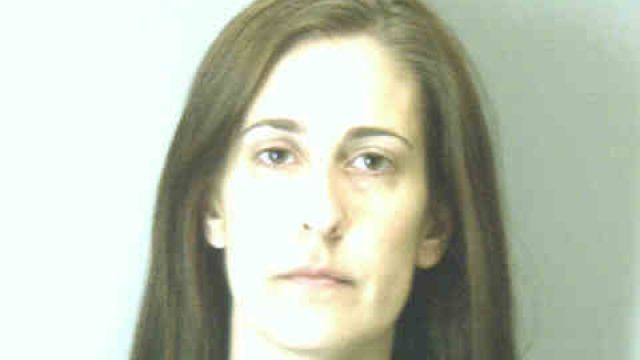 DECATUR, GA (CBS46) -
As soon as Andrea Sneiderman was sentenced to five years in prison for perjury, her defense team already started the process to appeal the conviction.
Her lawyers held a news conference on Tuesday.
Defense attorney Doug Chalmers said they will be working with Brian Steel, a defense attorney who specializes in appeals.
"We believe that we have multiple grounds for appeal, a successful appeal. And we intend to start that process immediately," Chalmers said. "This is a fight Andrea is going to win."
The defense claims there were multiple issues with Sneiderman getting a fair trial.
"There is no way, in my mind, that at least somebody on that jury didn't think to themselves… She got away with murder," Defense attorney Tom Clegg said. "I don't see how she could get a fair trial under the circumstances."
Sneiderman gained national media attention after her husband Rusty Sneiderman was murdered by her former boss at General Electric, Hemy Neuman.
Neuman was found guilty but mentally ill for the crime in 2012, and is currently serving a life sentence in prison.
Sneiderman was initially charged with the murder of her husband for conspiring with Neuman. A day before the trial was set to begin, the District Attorney, Robert James, made a motion to have those charges dropped due to lack of evidence.
Waiting for the trial to begin, Sneiderman was kept under house arrest for a year. During that time, Chalmers argued, Sneiderman was the target of multiple attacks on her credibility by the media.
"Andrea was then left to twist in the tabloids for a year with false murder charges hanging over her head, she was forced to remain on house arrest for a year on false murder charges," Chalmers said.
Attorneys for Sneiderman also said that some of the witnesses during the perjury trial should not have been admissible because of their lack of trustworthiness. Because of the testimony of those witnesses, Chalmers argued it is grounds for an appeal.
Sneiderman was found guilty for 9 of the 13 charges against her that include: Perjury, Making False Statements, Concealment of Material Facts and Hindering the Apprehension of a Criminal.
Sneiderman was sentenced to five years in prison, and was granted a year for the time she served on house arrest.
James said he stands by his case, and respects Judge Gregory A. Adams for the sentence handed down.
"In America you cannot lie to police when they are doing an official investigation," James said. "And, you cannot lie to a jury during an official jury trial."
A tearful Sneiderman took the stand and begged the judge for leniency. But James said she still did not admit to doing anything wrong.
"She was charged with lying under oath, charged with lying to police, she spoke today and never took responsibility or accountability for that," James said. "So, it is difficult for me to feel sympathy when someone asks for mercy, but are not willing to admit their faults."
Copyright 2013 WGCL-TV (Meredith Corporation). All rights reserved.
Sneiderman defense attorneys plan appeal

More>>