Gun linked to double murder that may be connected to Aaron Hernandez
Posted:
Updated: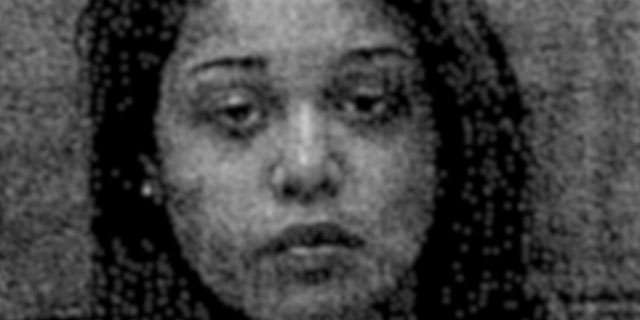 The following photo of Jailene Diaz-Ramos was provided by the Springfield Police Department.
BRISTOL, CT (WFSB) -
While former New England Patriots player Aaron Hernandez sits in jail for charges related to the murder of semi-pro football player Odin Lloyd, details are emerging about the police investigation into another double murder in Boston from last year and what Lloyd may have known about it.
Police had been searching for weeks here in Bristol, the home town of Hernandez, for the gun used in the murder of Lloyd.
Eyewitness News has learned that another weapon was located in Springfield that could be linked to a previous double murder in Boston. Police are investigating to see if Hernandez was involved in that case.
A weapon possibly linked to the case was found in the motor vehicle of a Bristol resident.
Massachusetts State Police said in June, 19-year-old Jailene Diaz-Ramos was involved in a car crash on Interstate 91 and taken to the hospital.
Police said when they went through her car, they found a gun in an unlocked briefcase in the trunk. Eyewitness News's sister station CBS 3 Springfield said sources have told them ballistic tests traced that gun to the Boston double murder.
Diaz-Ramos told police she had given a ride to her friend "Chicago" and his buddies, all football players, a few days before. She said one of them must have left that gun in the trunk.
State police said Diaz-Ramos was uncooperative, and wouldn't tell them who "Chicago" was.
Sources told WBZ in Boston, Lloyd may have been killed because he had information about Hernandez's possible involvement in that double homicide and had been talking about it.
Eyewitness News went to track down Diaz-Ramos at her address in Bristol, however her mother told the station to get off their property.
A man, who identified himself as Diaz-Ramos's father, would not speak to Eyewitness News.
Plainville police said they arrested Diaz-Ramos for trying to pass a fake $50 bill to a food delivery man. And New Britain police said she has another state police arrest on her record for assault and disorderly conduct.
Diaz-Ramos graduated from Bristol Eastern High School in 2011. Four years after Hernandez led the football team at Bristol Central.
Neighbors said they still can't believe his fall from grace.
"Here's a young fella that had the world in his hands, why does anybody do something like that? It's unexplainable," said John Quinn of Bristol.
Hernandez, who pleaded not guilty in the Lloyd murder case, has not yet been charged in connection with that Boston double murder.
The weapon used in the Lloyd case has not been found.
Copyright 2013 WFSB (Meredith Corporation). All rights reserved.