UPDATE
PD: Phoenix police Lt. accused of choking son during assault
Posted:
Updated: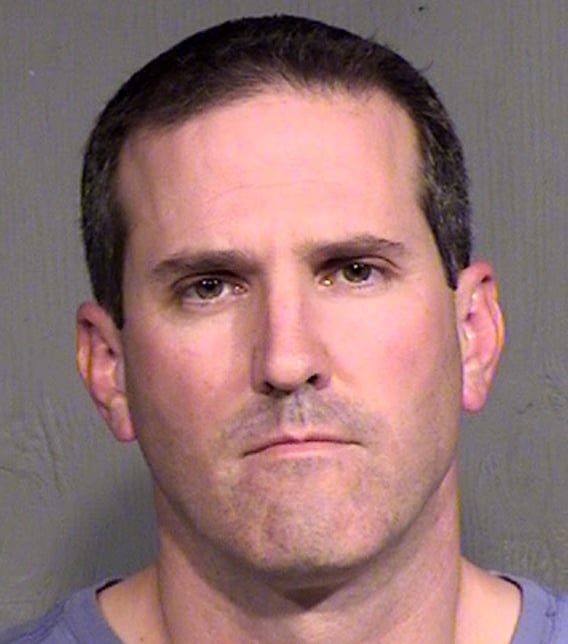 Phoenix police Lt. Dalin Webb (Source: Maricopa County Sheriff's Office)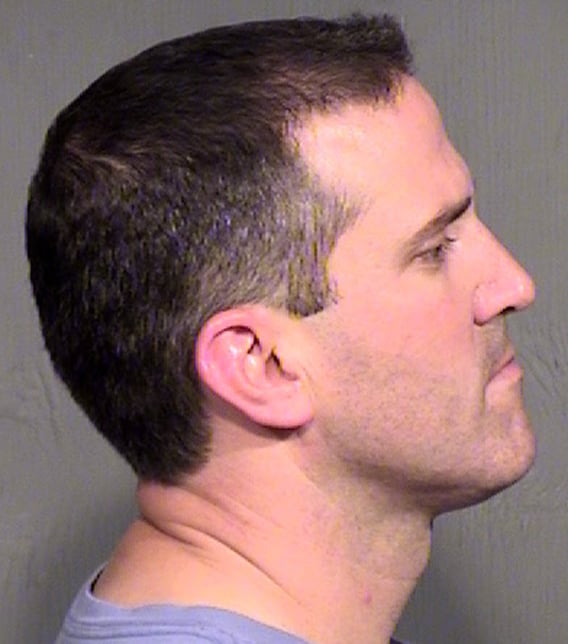 Webb serves as a lieutenant in the Mountain View Precinct. (Source: Maricopa County Sheriff's Office)
MESA, AZ (CBS5) -
A Phoenix police spokesman said the department has placed one of its lieutenants on paid administrative leave while they conduct an internal investigation into his alleged off-duty actions.
Mesa police arrested Phoenix police Lt. Dalin Webb on Sunday on suspicion of choking his 17-year-old during an alleged assault at their Mesa home.
Webb was booked into the Fourth Avenue Jail on one count of aggravated assault and two counts of disorderly conduct.
A judge has since released Webb on his own recognizance.
The victim's mother heard commotion and walked into a bedroom after an altercation between Webb and his son had begun, according to court paperwork. Webb shoved her out the door as her leg buckled, court documents stated.
The teen cursed at his father for shoving his mom out of the room, and Webb then attempted to pin his son by holding him down on the bed, court documents stated.
The teen said his father pinned him down by his neck, "restricting his airway with a strangle hold, using both of his hands," according to court paperwork.
A forensic nurse evaluated the teen and said the boy suffered "petechial hemorrhaging injuries," which is a mild type of hemorrhage marked by small red or purple spots caused by broken capillaries.
The nurse said the injuries were consistent with someone's hand applying pressure to the neck, court documents stated.
During a police interview, Webb said he couldn't recall having his hands wrapped around his son's neck and restricting his breathing. He then stated that if the victim's mother saw it happen, "He may have done it as she had a better angle to see what he was doing to the victim," according to the probable cause statement.
Phoenix police confirmed the arrest and issued the following statement:
"We were informed by the Mesa Police Department of his arrest early this morning (Monday). The Phoenix Police Department's Professional Standards Bureau will conduct a concurrent internal investigation into the incident. Dalin Webb currently serves as a lieutenant in the Mountain View Precinct and has been with the department since 1996."
CBS 5 News has also learned Webb works with the Not My Kid program, an organization that strives to prevent negative youth behavior.
Tuesday, CBS 5 reached out to Webb's family for comment. His wife answered the door, but did not want to provide details about the incident.
"My husband's life is completely destroyed right now, and I'm not going to say anything or talk about it," she said.
A neighbor, who only said his name was Jesse, told CBS 5 News Webb is a good man and father. The neighbor said Webb had been struggling with his 17-year-old son for the past few years.
"The 17-year-old kid is a very troubled young man and has gone through a lot. (He) has been arrested a couple of times and (he) has been anything but easy for the parents to deal with," said Jesse.
The Maricopa County Sheriff's Office said Webb was released from the Fourth Avenue Jail at 4:30 p.m. Monday.
Copyright 2013 CBS 5 (KPHO Broadcasting Corporation). All rights reserved.
UPDATE

PD: Phoenix police Lt. accused of choking son during assault

More>>

SLIDESHOW: Butler's home


More >