Phoenix Mercury invites msall businesses to join the 'M-Club"
Posted:
Updated: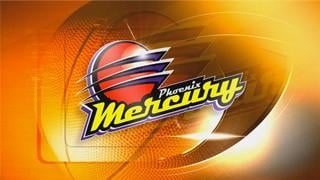 © cbs 5
PHOENIX (CBS5) -
The Phoenix Mercury is inviting small business owners to join the "M-Club." Membership with the "M Club" provides a unique hybrid combining the advertising and networking benefits of a marketing partnership with the game tickets and premium upgrade opportunities of a season ticket holder.
"The 'M-Club' provides business owners with an opportunity to utilize our in-game and digital resources to market their product or service and entertain clientele," said Mercury President and COO Amber Cox. "The alliance between the Mercury and local businesses allows for both parties to reach a new audience and gain new business."
Business owners that purchase a membership receive flyer distribution and PA announcements during Mercury home games, rotational spotlight on the Mercury website, two season tickets and the option of receiving four courtside seats to a game or a suite.
In addition, member receive exclusive benefits such as: invitations to the M-Club Luncheon and speaker series, an opportunity to host a meeting at US Airways Center, "M-Club" apparel and an item signed by the entire Mercury team.
Business owners interested in learning more about the "M-Club," or would like to join, are encouraged to contact Kelly Wilson at 602-379-7809 or kwilson@phoenixmercury.com.
Limited tickets are still available for the Mercury's matchup against the Seattle Storm on Friday, August 23 at US Airways Center. Tipoff is scheduled from 7 p.m. Fans can visit phoenixmercury.com to purchase tickets.
Copyright 2013 CBS 5 (Meredith Corporation). All rights reserved.