Wildcats' Barrett earns spot in High Jump Final
Posted:
Updated: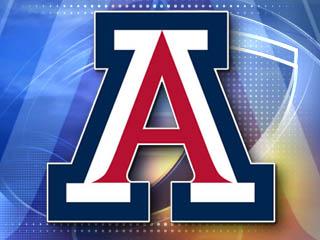 © cbs 5
PHOENIX (CBS5) -
The University of Arizona Wildcat track and field program had two former athletes advance to the finals of their respective events at the 2013 IAAF World Championships. Thursday marked the sixth day of competition. The final day is August 18th.
On Wednesday, Luis Rivera-Morales, a former Wildcat and the brother of Edgar Rivera-Morales, qualified for the final of the men's long jump competition. He finished in second place in group A and sixth overall in the preliminary round with a mark of 26-4.5 (8.04m). The men's long jump final is set to start at 7:30 p.m. on Aug. 16 in Moscow. In MST, the jumping will begin at 8:30 a.m. on the same day.
On Thursday, Brigetta Barrett, a former Wildcat who graduated in May of 2013, competed in the women's high jump preliminary round. She tied for eighth place on misses and is one of 13 women in the final. She cleared 6-3.5 (1.92m), the qualifying height that all 13 women cleared. Barrett avoided somewhat of a scare on her first height of 6-0 (1.83m). After passing on the first height of 5-10 (1.78m), Barrett missed on her first two attempts at 6-0 but was able to clear on her third try and remain in the competition. She went on to clear 6-2 (1.88m) on her first attempt as well 6-3.5. The competition was concluded after that height. The final for the women's high jump is set for 6 p.m. on Aug. 17 in Moscow. In MST, that competition will begin at 7 a.m. on the same day.
Zach Lloyd, a UA alumnus, competed in the preliminary round with a men's shot put. He took 14th place in group A and 26th place overall with a toss of 61-1.5 (18.63m) on his third and final throw. His first attempt was a fair throw of 60-4.5 (18.40m) and his second attempt was a foul.
Rivera-Morales will be the next athlete with ties to Arizona in action. Volunteer assistant coach Bernard Lagat will compete following Rivera-Morales. The 5K final will begin at 8:45 p.m. on Aug. 16 in Moscow. In MST, the race is set to go off at 9:45 a.m. on the same day.
For continued coverage of Arizona Wildcat men's and women's track and field, visit ArizonaWildcats.com and follow @ArizonaTrack on twitter.
Copyright 2013 CBS 5 (Meredith Corporation). All rights reserved.