Wildcats continue on post
Posted:
Updated: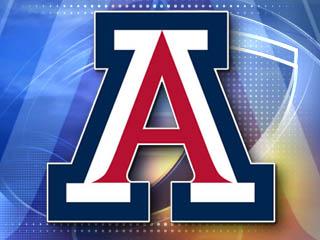 © cbs 5
PHOENIX (CBS5) -
University of Arizona football continued its stay at this U.S. Army installation with a two-hour practice Friday afternoon at the Warrior/Sentinel Fields.
Under partly cloudy skies, breezy and warm conditions greeted the Wildcats shortly before noon as they strapped on shoulder pads and helmets. The workout repeated much of the usual regimen of individual, group and team drills, with the defense gaining the upper hand much of the day.
Following the practice, head coach Rich Rodriguez and defensive coordinator Jeff Casteel met with the media. Some of their comments are below:
Head Coach Rich Rodriguez
On conditioning drills at the end of practice:
"I thought it was a sloppy practice to our standards and what we expect. They can pay me now during practice or pay me after, so we ran them a little more. We're going to get it out of them one way or another. I think they'd much rather get it done during practice, but if not get it out of them after practice."
On the grind of camp and how it has changed over the years:
"A lot of coaches talk how tough it was when they played. The reality of it was, we were going two-a-days from day one and sometimes three-a-days. I think the kids are more talented nowadays, generally. But are they as mentally tough? I don't think so. I'm not going to try and grind them and try and live glory days by going back and doing what we did. We're smarter than that nowadays. But what we're asking them to do is not out of the realm of possibility each and every day. They have got to be able to handle anything we're putting out there.
Have there been any surprises to this point in camp?
"Not big surprises. We haven't had a full scale scrimmage and we won't tomorrow night either. We'll wait until we get back on campus. But what we thought we were getting in some of the freshman that can help us, I think they're going be there. They still have some to learn. Our quarterbacks are making progress, but they're not where we want them to be. They're not as crisp and clean, but that's to be expected because we don't have a whole lot of experience. Other than today, I thought the practices, intensity and focus was good. I didn't think today was up to our standards."
Defensive Coordinator Jeff Casteel
On the progress of the defense:
"I think we're further ahead than we were in the spring. Our effort, attitude and ability to make plays is way better than where we were in the spring. What we're trying to get now is consistency. We're repping a lot guys so that makes it tough while we evaluate guys right now. For the most part, they've done a pretty good job with that. Once we get to scrimmage or a couple more evaluations, we'll start trying to cut it down. We have more capable bodies than what we did at this time last year and what we were at in the spring. I think more depth is making a difference for the kids. We have had seven practices and I think we are seven for seven in terms of effort."
On the freshman linebackers:
"Those kids still have a long ways to go, but they're good kids. They just have to continue to work. Derrick Turituri came in benching 420, he's a 250-pound kid. So he has some abilities. DeAndre' Miller going to continue to get bigger as he works through the program. Scooby Wright has had an excellent camp. Those guys have to keep grinding, but they've done a good job so far."
The Wildcats will hold two practices on Saturday, including morning and evening sessions. The second practice will include a scrimmage at Bujalski Field and will be open to the local community at 5:30 p.m.
For continued coverage of Arizona Wildcat football, visit ArizonaWildcats.com. You can also follow the team on Facebook at facebook.com/arizonafootball and on Twitter @ArizonaFBall.
Copyright 2013 CBS 5 (Meredith Corporation). All rights reserved.