AZ couple wins lotto twice hoping to hit again Tuesday
Posted:
Updated: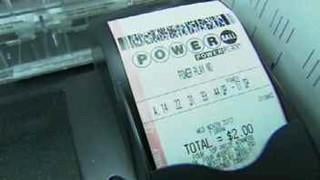 PHOENIX (CBS5) -
Some call it luck. But Kerry and Diane Carmichael knew they'd win big.
"We had always planned on it. It wasn't if it was when," said Diane Carmichael.
The couple moved to Arizona in 1984. Since then, they've never missed a drawing.
"Some people play tennis, some people play golf, I play the lottery," said Kerry Carmichael.
It's paid off. The retirees have claimed two major jackpots totaling $3.5 million.
"First thing you do is double check your numbers. Then the second thing you do is put the ticket in a doggone safe place," said Kerry Carmichael.
The Carmichael's had already purchased their tickets for Tuesday night's drawing. But couldn't resist picking up a couple more.
"You always have a good feeling. I mean you always go in positive. If you think you're going to lose, you will lose," said Kerry Carmichael.
With a few more tickets in hand, the Carmichael's hope that one of these lines hold the winning
numbers.
"We've won two, but neither one is the big one. There is a big one out there," said Kerry Carmichael.
Since winning, the Carmichael's said they've only splurged twice. The couple went to Super Bowl, and later bought a new Toyota Camry.
Copyright 2013 CBS 5 (KPHO Broadcasting). All rights reserved.