Man who duped distressed AZ homeowners gets prison
Posted:
Updated: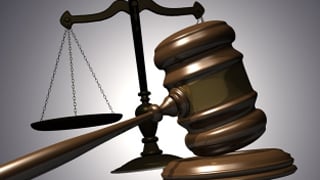 PHOENIX (CBS5) -
A California man was sentenced in U.S. District Court Monday to five years in prison for his role in an advance-fee mortgage rescue scam in Arizona and California.
Frank Becerra Campos, 66, of San Diego, was also ordered to serve three years of supervised release.
Campos had previously pleaded guilty to conspiring with two others, Miguel Carrera and Oswaldo Esqueda, to defraud more than 250 distressed homeowners out of about $675,000 in up-front fees with false promises of mortgage modification assistance, prosecutors said.
Campos' prison sentence was the maximum allowed by statute, and Campos was ordered to pay back the fees to the victims in the form of restitution.
FBI Special Agent in Charge Douglas G. Price, Phoenix Division, said Hispanic homeowners were the prime target of the scheme.
"Arizona has suffered greatly when the housing market collapsed. Campos conspired with others to defraud homeowners who were on the brink of foreclosure, promising them financial assistance to save their homes," Price said in a statement.
Campos, Carrera and Oswaldo operated under the business names Gold Capital Investments, LLC, and Foreclosure Home Savers, LLC, prosecutors said. They made false guarantees to mostly Spanish-speaking distressed homeowners that their mortgage principal balance and monthly payments would be reduced by 25 percent, and then failed to pursue any form of loan modification process on behalf of the homeowners, prosecutors stated.
When homes neared foreclosure, the homeowner was placed in bankruptcy proceedings to delay the foreclosure, but virtually all of the 250 or so victims ultimately lost their homes to foreclosure, according to prosecutors.
Carrera and Oswaldo, both citizens of Mexico, fled from the charges and are believed to be in Mexico. Carrera is believed to be working in real estate under the name Mike Beltran, the Department of Justice said.
Copyright 2013 CBS 5 (KPHO Broadcasting Corporation). All rights reserved.