ASU Football's Kelly named to Manning Award Watch list
Posted:
Updated: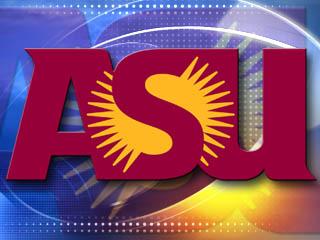 © cbs 5
PHOENIX (CBS5) -
Arizona State University football student-athlete Taylor Kelly has earned a place on the preseason watch list for The Manning Award, sponsored by the Allstate Sugar Bowl.
This year's list of quarterbacks was selected in conjunction with the release of ESPN's new Total Quarterback Rating (QBR) – the top 30 returning quarterbacks according to the QBR make up the Watch List.
Total QBR measures a quarterback's contributions to scoring on each play (passing, rushing, sacks, fumbles, and penalties) accounting for game context (down, distance, yard line, time remaining, and score) and adjusted for opponent strength. It is based on a 0-100 scale and 50 is average.
Kelly's QBR last season was 65.7, third highest in the Pac-12 and one of the top 25 best in the nation.
"College football has needed this for a long time," said ESPN College Football Analyst Brad Edwards. "Finally, we have a way to measure the performance of a dual-threat QB against that of a pure passer."
ESPN will release the Total QBR for all quarterbacks over the past nine seasons prior to the start of the 2013 schedule.
A total of nine different Sun Devils, including five on offense and four on defense, earned nods on 15 different preseason award watch lists this summer. Along with the Manning Award, Kelly has been named to the preseason watch list for the O'Brien Award and the Maxwell Award.\
Copyright 2013 CBS 5 (Meredith Corporation). All rights reserved.