Phoenix Suns announce "All-in Package"
Posted:
Updated: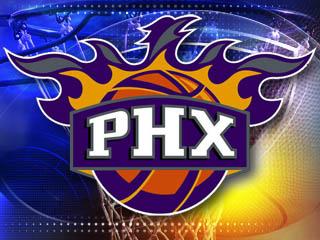 © cbs 5
PHOENIX (CBS5) -
The Phoenix Suns today announced a brand new "All-In" package that includes a 2013-14 Suns' SixthMan Membership as well as a ticket to every concert and family show at US Airways Center through June 30, 2014. The new package can be purchased at Suns.com/AllIn.
"We are thrilled to roll out this new, all-inclusive option to our fans," said Suns president, Jason Rowley. "The 'All-In' package creates a perfect synergy between our Suns' fans love for entertainment, and their desire to secure a great seat for much of the highly anticipated action here at US Airways Center."
The Suns become one of a limited number of professional sports teams to feature a general seating option which includes both games and arena events. Not only will the new package offer buyers a ticket to every Suns 2013-14 home game, but it will guarantee them a great seat for a number of on-sale, highly-anticipated shows at US Airways Center, including Michael Bublé, Justin Timberlake and Beyoncé, as well as popular Feld Entertainment shows, Disney on Ice and Ringling Bros. and Barnum & Bailey Circus .
"Due to the outstanding work of our arena management staff to book high-profile acts here at US Airways Center, demand for our concert and family shows is at a multi-year high," added Rowley. "Our all-inclusive premium offerings, including our suite and theater box options, have been extremely popular for Suns and concert-going fans alike, and the 'All-In' package will serve as a perfect complement to those higher-end options."
A limited number of packages are available, starting at just $3,500. Fans can visit Suns.com/AllIn, or call 602-379-SUNS for more information.
A list of upcoming events is below:
Suns 2013- 14 Season (44 games) Selena Gomez (Nov. 5)
WWE Monday Night Raw (Aug. 26) Nine Inch Nails (Nov. 9)
Black Sabbath (Aug. 30) Drake with Miguel (Nov. 16)
Josh Groban (Oct. 9) Michael Bublé (Nov. 22)
Disney Junior Live on Tour! (Oct. 12) Justin Timberlake (Dec. 2)
"Pirate & Princess Adventure" Beyoncé (Dec. 7)
Jimmy Buffet (Oct. 24) Andrea Bocelli (Dec. 8)
Copyright 2013 CBS 5 (Meredith Corporation). All rights reserved.