Rural/Metro lends a dispatch hand to Yarnell
Posted:
Updated: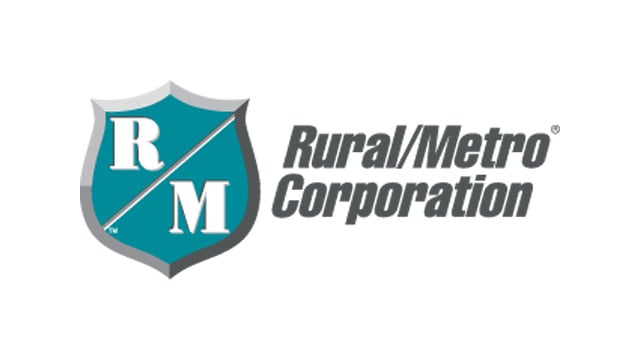 (Source: Rural/Metro Corp.)
MESA, AZ (CBS5) -
Many volunteer Yarnell dispatchers were displaced when their homes were destroyed by the Yarnell Hill Fire that began June 28 and eventually took the lives of 19 Granite Mountain Hotshots.
Rural/Metro helped provide a solution to the town's emergency dispatch needs.
"Our community was in serious need of a dispatch system and Rural/Metro came to our rescue," said Yarnell Fire Chief Jim Koile. "Their understanding of what our community needs, and immediate and professional action to help, makes this transition an easy one for us."
Rural/Metro and Yarnell Fire Department had been working on a dispatch plan for several months before the Yarnell Hill Fire. Dispatch solution plans were fast-tracked when so many of the town's dispatchers were no longer able to volunteer.
Because radio transmitting between Yarnell and Glendale, where Rural/Metro dispatches its emergency calls, is around 70 miles away, they needed to develop a new way to communicate efficiently between the two sites. They were able to set up a communications pathway that transmits calls in real time to the existing equipment of the Yarnell Fire Department.
A Yarnell resident dials 911 and is connected to the Yavapai Sheriff's Office. If the call is medical or fire, it is relayed directly to the Rural/Metro dispatch center in Glendale in real time - no delays - then to Yarnell Fire. It happens as if a caller was just down the street from the dispatch center.
The six volunteer Yarnell dispatchers dispatched around 150 calls for fire or medical services each year. This call volume is easily absorbed by the Rural/Metro communications center, which typically dispatches more than 250,000 calls annually.
All of Rural/Metro's 911 dispatchers are Emergency Medical Dispatch certified and trained in the highest level of clinical and emergency response needs, following the Arizona Department of Health Services standards for dispatch-assisted CPR and other life-saving protocols.
Rural/Metro also provides similar emergency dispatch solutions for Wittmann, Arizona City, Circle City and Morristown in Arizona
"We are doing this because it is the right thing to do," said Rural/Metro Vice President John P. Karolzak. "We are doing it to provide a small agency the opportunity to receive professional dispatch services and technology that would otherwise be unavailable."
Copyright 2013 CBS 5 (Meredith Corporation). All rights reserved.