Sen. Jeff Flake is 'most beautiful' person on Capitol Hill
Posted:
Updated: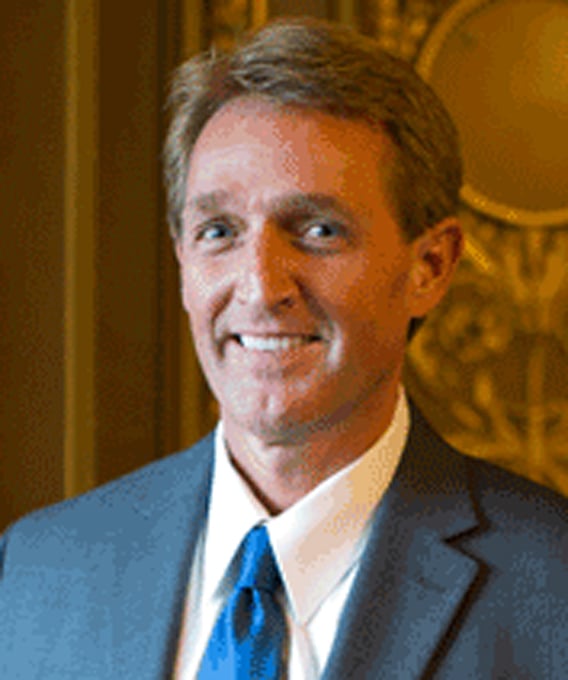 Sen. Jeff Flake (R-AZ) (Source: "The Hill")
WASHINGTON (CBS5) -
Sen. Jeff Flake (R-AZ) received a lot of attention on Wednesday, but not for anything he did on Capitol Hill.
Flake ranked first in the Washington news outlet "The Hill's" 50 Most Beautiful People on Capitol Hill list.
The Congressional newspaper dubbed him "Mr. All-American" and called him "a walking advertisement for the benefits of healthy living."
The paper said Flake earned the top spot "not because of those infamous shirtless photos that showed off his chiseled physique, during his 2009 desert island adventure. It's because the lawmaker hit the milestone age of 50 shortly before he joined the Senate, and he doesn't look anywhere close to that age."
The article said "his youthful appearance can be attributed to his lifestyle choices: In accordance with Mormon doctrine, he has never tried coffee, tea, alcohol or tobacco."
This year marks the 10th anniversary of the list. For the first time, White House and executive branch employees were eligible for consideration, the paper said.
Coming in second on the list is 27-year-old Kirby Bumpus, a special assistant at the Department of Health and Human Services.

Copyright 2013 CBS 5 (KPHO Broadcasting Corporation). All rights reserved.