UPDATE
Utah police arrest self-described 'Islamist jihadist'
Posted:
Updated: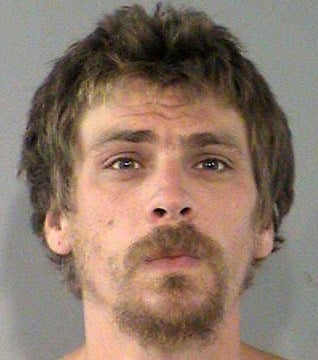 Christopher Craig (Source: Graham County Sheriff's Office)
PHOENIX (CBS5) -
Authorities in Arizona and Colorado are alerting religious organizations to a self-described Islamist jihadist who said Mormons and Catholics "would be destroyed" in the next two weeks.
Investigators said 32-year-old Christopher Craig has threatened Latter Day Saints (LDS), and Catholic churches in both states.
They say there's no immediate public danger.
Craig is a former basketball coach at the University of Northern Colorado. He walked into Eastern Arizona College in Thatcher, northeast of Tucson, on July 10.
Investigators said he was waving a Bible, and yelling derogatory comments against Catholics and Mormons.
He was arrested, but the district attorney didn't file any charges.
Two weeks later, police in Steamboat Springs, CO, were notified about a suspicious person with a shirt wrapped around his head and face. The man was later identified as Craig.
Police said, he told them he was an Islamic jihadist.
"In a couple of weeks, everyone will know who I am," Craig told police.
In the wake of those statements, Catholic and Mormon churches throughout the area were alerted to have extra security on hand.
CBS 5 News reached out to the Phoenix Catholic Diocese and local LDS temples, but spokespeople were not aware of any threats here in the Valley.
Police describe the vehicle Craig is driving as a 2003 white Honda Civic with black spray paint on the side, quoting a verse from Revelations.
There is also a sticker on the trunk that reads "(expletive) the DHS," possibly a reference to the Department of Homeland Security.
Copyright 2013 CBS 5 (KPHO Broadcasting Corporation). All rights reserved.