Volunteer patrol saves Surprise PD $800,000 a year, frees up officers
Posted:
Updated: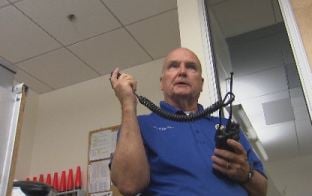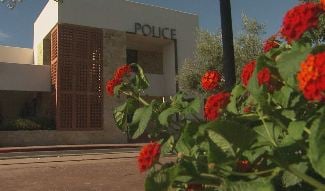 SURPRISE, AZ (CBS5) -
The city of Surprise is recruiting volunteers to fill about 15 positions on their Citizen Patrol; think of it like an unarmed posse for a city instead of the county.
There are 50 or so volunteers in this group, and they take care of the less than glamorous parts of law enforcement, like traffic control and vehicle maintenance, to free up officers in this growing city.
Instead of sitting on a golf course, Jim Gearns, a former aviation supply manager, chooses to spend his retirement at the Surprise Police Department.
"I've watched the officers on our streets, the way they work, the way they handle situations, and I just wanted to be apart of it," Gearns said.
Gearns is now the commander of the Citizen Patrol organization, which started in 1997. The group, mostly made up of retirees, helps with traffic control, parking citations, crime scene security and much more.
"We do a lot of training on how to issue citations, we do a lot of training on how to talk to people, de-escalate situations," Gearns said.
The volunteers have to pass a background check and lie detector test. They don't carry weapons, but they do carry pepper spray. And while they walk the walk and talk the talk, don't expect to see their flashing lights in your rearview mirror anytime soon.
"We do not have any arrest powers, we have no more authority than any private citizen has," Gearns said.
"Commander Jim Gearns puts anywhere from 30 to 40 hours a week in for free," said Sgt. Mike Donovan with the Surprise Police Department. "Some call that crazy, but I call that dedicated."
The department also calls it a money saver. They are the model for other similar programs across the country and right here in the Valley.
"They saved us, last year alone, over $800,000," Donovan said. "They have some of the same pressures we in law enforcement have because they're part of the law enforcement family."

Surprise police said thanks to their volunteers, their officers can now focus more on crime prevention. Nearly six years after joining the citizen patrol, Gearns said he'd choose his patrol car over a golf cart any day.
"Citizens have to support their communities and make their communities better," Gearns said. Wednesday, they are holding a recruitment event for new volunteers. For more information, visit: http://www.surpriseaz.gov/index.aspx?NID=1108.
Copyright 2013 CBS 5 (KPHO Broadcasting Corporation). All rights reserved.