Moving scams on the rise across the Valley
Posted:
Updated: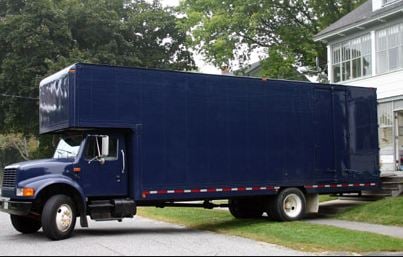 FLORENCE, AZ (CBS5) -
A growing number of unscrupulous moving companies are preying on unsuspecting Arizona families, according to the Arizona Dept. of Weights and Measures.
Tammy Golden just moved to Florence, AZ from upstate New York, but her truckload full of stuff almost didn't make it.
Golden told CBS 5 News that her moving company, Moving Network USA, tried to rip her off.
"I was scared because it wasn't just the household belongings," said Golden. "These were pictures my kids made, things my grandmother had left when she passed away. They really have you over a barrel. You feel like you are at their mercy."
Golden said that after she signed a contract and the movers had loaded everything up on their big rig, she was told to pay an additional $3,000 because the truck was overweight.
Golden didn't believe it, so she contacted the FBI and Arizona's Department of Weights and Measures.
Authorities confronted the moving truck driver when he pulled up to Golden's new home in Florence.
The driver was arrested, the company cited and Golden wasn't taken for a ride.
Sean Marquez is director of compliance with Arizona's Dept. of Weights and Measures.
He said that moving scams have gone up dramatically in the past two months.
One of the biggest problems is folks hiring a random moving company they see over the internet.
What they don't realize is they're actually hiring a broker who will turn the job over to someone else, Marquez said.
"Regardless of whatever you agree to, whatever you signed, these new guys gets a hold of your stuff and all bets are off," said Marquez. "He'll tell you, 'I don't care what you contracted with this guy for, you're dealing with me now and if you want your stuff, I need cash.' Is it a hostage situation? You bet. Is it extortion? Yes."
Copyright 2013 CBS 5 (KPHO Broadcasting Corporation). All rights reserved.